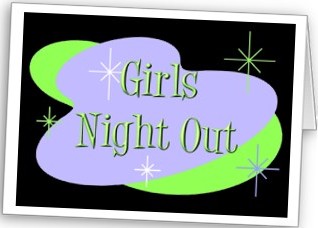 NOTE: Movie Night was postponed to Friday, Feb. 6. See post by clicking HERE.
OK, with all this bad weather, we know you're just as anxious as we are to get out of the house. Especially for a pizza party and a romantic movie starring Harry Connick, Jr., with a huge group of girls who love chick flicks as much as you do.
The movie, New In Town, will be showing at 7:10 p.m. Friday (Jan. 30) at the Pinnacle Hills Malco Theatre (part of the Pinnacle Promenade Mall). Each of our 20 winners in this giveaway will get a pair of tickets to the show – one for herself and one so she can bring along a friend.
Winners and their guests are also invited to meet us for dinner at 5:30 p.m. Friday in the party loft at Mad Pizza in Rogers, located in Tuscany Square just off the Pleasant Grove Road exit (and only about a mile or so from the Malco movie theatre at Pinnacle Promenade Mall).
Each ticket winner and her friend will get two pizza buffets (which includes salad bar, pizza and dessert) for the price of one buffet ($7.49 plus tax). Mad Pizza, a madly popular place that opened a little more than a year ago, makes awesome specialty pizzas. Click here to see their full menu.

BONUS: While we're enjoying pizza and chatting, the movie Steel Magnolias will be playing in the background, since that was the chick flick that earned the most votes in our first Girls Night Out movie night. Pretty Woman was a close second and The Notebook took third place, based on comments and e-mails from everyone.
If you can't meet us for dinner (bummer), just meet Gwen and Shannon at the fountain inside the movie theatre to pick up your tickets. We should be there by 6:40 or so after dinner and we'll have your tickets with us.
Without further ado, the winners and their picks are:
Tricia G., Sweet Home Alabama
Carolyn S., Baby Boom
Ashley P., Pretty Woman
Dena H., Steel Magnolias
Kathleen V., Pride & Prejudice
Michelle G., Love Actually
Danyelle M., My Girl, Steel Magnolias
Mere H., Fried Green Tomatoes, Beaches
Sara M., Only You, French Kiss
Jenny M., Steel Magnolias, Terms of Endearment
Trina, Chocolat
Ericka, The Notebook
Keelie T., The Notebook
Marisa, When Harry Met Sally
Deb E., When Harry Met Sally
Angela W., Pride & Prejudice
Elise, When Harry Met Sally, A Walk in the Clouds
Tiffany S., Fool's Gold
Rhonda, Steel Magnolias
Jenny M., P.S. I Love You
If you didn't win tickets — and you have some movie money burning a hole in your pocket — you're welcome to join us for New In Town!
Thanks again to our friends at Malco Theatres, Mad Pizza and NWAMovies.com for helping us coordinate this awesome event. We can't wait to see you at the movies!