The ice storm messed up our original date for Girls Night Out, so this week we're even more ready to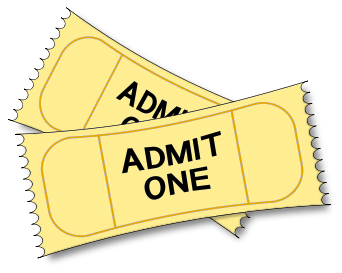 get out of the house for dinner and a movie with the girls!!
For those of you who won a pair of tickets in last week's drawing, meet us (if you can) at 5:30 p.m. at Mad Pizza, located in Tuscany Square right off the Pleasant Grove Road exit. We'll be hanging out in the private party loft upstairs, overlooking the main dining room. (Yes, ladies, we're going to have our own private pizza buffet. My mouth is watering already.) We'll also have a classic chick flick playing in the background while we chat during dinner.
When you order your pizza, be sure to tell the front desk that you're with the Motherlode group, so that makes you eligible for the "buy one buffet and get one free" deal that owner Mark Darr set up especially for us mamas. (Thanks, Mark!)
If you can't make it to dinner, then we'll meet you at the Pinnacle Hills Malco over at the Promenade Mall. We'll be at the fountain just inside the theatre by 6:45 p.m., and we'll give you your tickets there. We (Gwen and Shannon) will have a sign with us and we'll be wearing our Motherlode name badges, so you can't miss us. Once you and your friend have tickets in hand, just head into the theatre and sit wherever you like. We hear good things about the movie New In Town, starring Harry Connick, Jr. and Renee Zellweger, so we're anxious for showtime!
If you didn't win movie tickets this time but you've got some movie money burning a hole in your pocket, feel free to join our group at the movies for the 7:10 p.m. showing of New In Town. Chick flicks are always more fun to watch when you're hanging out with a big group of – well – chicks! See you there!