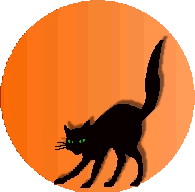 Are your kids getting excited about Halloween? Are you? We are! Below are some Northwest Arkansas Halloween events we know about so far. If we missed any fun events, please click on the comment button below and share them with the rest of the class!
Hope you can get out and enjoy the fun:
Halloween Spooktacular, Oct. 15. The new Imagine Studios in Rogers will host its first Friday Fun Night. Kids from 4-12 can paint pottery pumpkins, masks and more. While parents are welcome to stay, Imagine is staffed to provide a safe and supervised night of art fun if parents want to enjoy a date night on Friday, Oct. 15, from 6-9 p.m. Call owner Melanie Hewins for more details, 619-6085. Imagine is located at 5208 Village Parkway, Suite 5 in Rogers. Fee: $15 per child (family discount is available).
Trick or Treat on the Fayetteville Square. The Fayetteville Visitor's Bureau is hosting its 9th annual Trick or Treat on the Square event from 3-5 p.m. on Friday, Oct. 29. There will be candy, games, pictures, costume contest, a pet costume contest, and pet parade. So, bring the kids and/or your family pet and experience some fun, safe, and family friendly trick or treating!
Community Access Television's Spooktacular at the Fayetteville Town Center, Oct. 29, 3-7 p.m. Bouncy house, monstrous mini golf, haunted house, sinister face painting, Mad Scientist's Laboratory and costume contest (infant-age 12). Admission is $4. For bigger monsters, there will be a costume contest for teens and adults, too.
The 26th Annual Goblin Parade, downtown Rogers, Oct. 29, 3-5 p.m. Children in costume follow a planned route through downtown Rogers and trick-or-treat historic district businesses along the way. Sponsored by Main Street Rogers. FREE.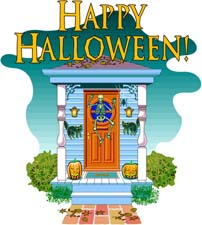 1st Annual Spooktacular Costume Prowl at Pinnacle Hills Promenade, 2-6 p.m., Oct. 31. Join the festivities and prowl the blocked off and decorated streets of the Pinnacle Hills Promenade in front of celebrity judges and a huge crowd of spectators as spooky Halloween music fills the air!
Costume Contest with Spooktacular Prizes for:
Best Costume
Best Couple's Costume
Best Pet Costume
Best Family Costume
Best Group Costume
Trick 'R Treat starts at 4 p.m. Visit all the great stores at the Promenade for some goodies! Other great events: Pumpkin Painting, Face Painting and more! Early Entry Fee $10.00 per person. Group Fees available. Day-of-registration begins at 12:30 p.m. on October 31 ($15.00 per person). Visit www.spooktacularnwa.com to register and for more information. All proceeds will benefit Single Parent Scholarship Fund of Benton County.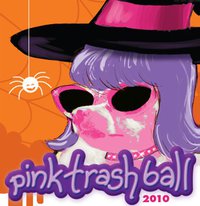 Pink Trash Ball, Oct. 29. Get ready, get set, go spooky, and go pink! The fourth annual Pink Trash Ball has been scheduled for Friday, October 29, 2010 at George's Majestic Lounge in Fayetteville. Although pink will again reign supreme, this year's Pink Trash Ball will take on a spookier look and feel in celebration of Halloween. Supporters and participants are encouraged to either dress up in wild pink costumes or don a spookier look.
The Bouffants, the premier party band of the South, is again the featured band at this annual late-night edgy event. Pink Trash participants will be delighted by their bright showy costumes, outrageous BIG hair, hip choreography and a dance beat that will have you grooving and moving. So get out your rat-tailed teasing comb and huge can of hairspray before logging on to their website, www.thebouffants.com for more information or to listen to a sample of their music.
While dancing the night away, participants are encouraged to enjoy complimentary nibbles, bites and treats. Doors open at 9 pm. Tickets are $35. Tables are also available. For more information, to purchase tickets or reserve a table, please call the Komen Ozark Affiliate at (479) 750-PINK (7465) or email Mary Purvis at maryp@komenozark.org. All proceeds benefit the Ozark Affiliate of Susan G. Komen for the Cure.
Mall-O-Ween, The Northwest Arkansas Mall's celebration, Oct. 31, 4-6 p.m. For children 12 and under. Trick-or-treating and costume contest!
Ozark Corn Maze open through Nov. 14.

Sugarbear's Pampered Pets Boutique and Bakery in Fayetteville is hosting its 2nd Annual Halloween Costume Contest. You can find cute Halloween outfits there if you like. Then bring your best dressed Pup or Pups in to be photographed and entered to win between Saturday, October 16th, and Saturday, October 23rd.  They will post all pictures to their Fan Page, Sugarbear's Dog Boutique on Facebook. The Sugarbear's dog with the most votes will be announced on November 1st and receive a $100 gift card!!