And the winner is … Jennifer Casey!
Jennifer will be going to see  Riverdance with her — as she calls him in comments — "favorite man". And before she and her sweetie enjoy this fabulous farewell Riverdance show they'll first share dinner at Bordinos. Sounds cozy, doesn't it?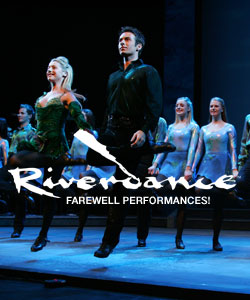 Jennifer not only commented on the site, but she also sent info about the giveaway to over 30 friends. That certainly increased her chances of randomly winning these coveted tickets!
We liked what she said in the e-mail to her friends: "I would LOVE to win this giveaway, but the next best thing would be for someone I know to win … dinner & a show, I don't know a momma who wouldn't love a free date night!"
Well, enjoy your free date night, Jennifer!
About the show: Riverdance has played more than 10,000 performances, has been seen live by more than 21 million people in over 300 venues throughout 32 countries on four different continents.
This is the Farewell Tour for Riverdance. They will give eight farewell performances beginning next week at the Walton Arts Center, October 20-25. Click on the photo above to visit the Walton Arts Center website for more info on show times and tickets. 
Thanks again to Walton Arts Center and Bordinos who continue to make Northwest Arkansas mamas happy by donating such Great Dates to nwaMotherlode.com.