Tickets to KIDZ BOP 2023 concert on August 19, 2023 at the AMP in Rogers, Arkansas
Want to score some major "cool mom" points?
We've got FOUR FREE tickets (for two of our nwaMotherlode readers) for the new KIDZ BOP Live 2023 show at the AMP — and you could win them this week — courtesy of our long-time website sponsor, Walton Arts Center.
The KIDZ BOP Live 2023 tour will be at the Walmart AMP on Saturday, August 19, 2023. Gates open at 4:30 pm, and the show starts at 6 pm.
Here's a quick sneak peek at what this summer's KIDZ BOP concert has in store:
ABOUT THE SHOW:
The KIDZ BOP Never Stop Live Tour introduces four new KIDZ BOP Kids – Jackson, Kiya, Shila, and Tyler – who will perform today's biggest hits live on stage. Today's tour announcement coincides with the release of KIDZ BOP 2023, the biggest KIDZ BOP album of the year, including pop hits like "Anti-Hero," "About That Time," "Sunroof," and "Late Night Talking." Fans can expect to hear songs from 'KIDZ BOP 2023' and other pop hits performed by the KIDZ BOP Kids.
The family-friendly show will feature new songs, choreography, special effects, and the return of the Daddy Dance Off, giving dads the chance to show off their best dance moves on stage. KIDZ BOP has sold more than 23 million albums and generated over 8 billion streams globally since 2001. Additional fall tour dates will be announced later this year.
HOW TO ENTER:
If you'd love to win FOUR tickets to see KIDZ BOP 2023 at the AMP, scroll down to the bottom of this post (and past the comments posted by other moms) until you see the words "Leave a Reply."
Then write a quick comment telling us which song you'd love to hear at this summer's concert.
We're Swifties, so we'd love to hear "Anti-Hero" and watch the famous "Daddy Dance Off" happen on stage with Northwest Arkansas dads. '
As always, winners are chosen by a random number generator, and then we'll contact them via email.
INCREASE YOUR ODDS OF WINNING: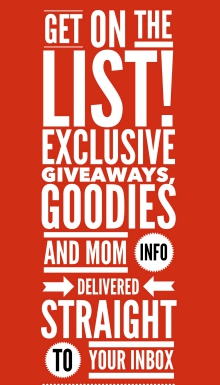 Help us spread the word about this giveaway by emailing your friends and family about the giveaway. We'll give you an extra chance to win for every person you tell. Just be sure to put giveaways@nwaMotherlode.com on the CC line of your note so we can give you proper credit.
Our newsletter subscribers get access to the good stuff, including exclusive giveaways, information about local events, local mom interviews, recipes and more.
It's delivered straight to your inbox so you don't miss anything awesome. CLICK HERE to sign up. We won't fill your inbox with info, no worries. We only send out newsletters when there's something in it for you — and we know you'll be interested in hearing about it.
BE SOCIAL:
You can also earn extra chances to win by commenting on our Facebook page, following us on Twitter or following us on Pinterest. If you do any of those, just mention it in your comment or email so we can give you proper credit.
Watch your inbox because we'll notify the two winners SOON via email. If this concert is a "can't miss it" event for you and your kids, click HERE to reserve tickets now.