sponsored post
In about 10 days, parents across Northwest Arkansas will be busy herding their trick-or-treaters through the neighborhood. But we think parents deserve (and need) a treat, too. So we're partnering with our friends at Fast Lane Entertainment to send one local mama and her date out for a great night of fun and food.
One of our readers will receive a $50 gift card to use for fun, games and food at Fast Lane Entertainment.
Obviously, Fast Lane is super kid-friendly so you could take the kids with you, but we recommend using this treat as a great excuse for a date night or a fun moms' night out with a good friend.
Top 5 things we love about Fast Lane Entertainment
5. The atmosphere: The overall vibe at Fast Lane is all about fun. While we love a fancy dinner and a movie, it's good to switch things up and make some of your date nights more casual and interactive. Fast Lane is perfect for this kind of date or moms' night out.
4. The variety: There are plenty of options for what to do during your date night or GNO at Fast Lane. Bowling, video games, virtual reality games, bumper cars, delicious meals, and Happy Hour specials, too!
3. The high-tech games: One of the coolest additions to Fast Lane is the Hologate Virtual Reality attraction. We've tried it out, and it will blow your mind. Once you put on that VR headset, it really is like stepping into a new world and navigating it to try to win the game. You can choose the type of game you want — anything from a snowball fight, to a Zombie attack or even battling against robots or dragons.
2. The snacks and drinks: What you might not realize is that, even though Fast Lane is super popular with kids, it's not just serving "kid food." In fact, the menu is HUGE! So you can have a great date night meal without a chicken nugget in sight. Here's just a small fraction of the menu items available: Fried Mushrooms, Wings, Cheesy Bread, Quesadilla Bites, Loaded Potato Skins, Garlic Parmesan Fries, Chipotle Chicken Panini, Philly Sub, Chili Cheeseburger, Margherita pizza, Barbecue Chicken Flatbread, Santa Fe Salad, Coke Floats, Bowled-Over Sundae, and so much more. Also, keep in mind that Fast Lane has a full bar and always has fun drink specials.
1. The fun: Research shows that having fun and laughing with your spouse is one of the best ways to strengthen your relationship. Even though Fast Lane is often full of kids, there is an adults-only area called Cosmo's Corner, which is an ultra-modern suite with 10 lanes of bowling and plenty of cozy spots to have drinks and appetizers. In fact, Fast Lane stays busy all year with corporate and team-building events for adults.
If you win this giveaway, just be sure to hide that Fast Lane gift card in a secure place so your kids won't try to swipe it for themselves.;-)
HOW TO ENTER:
If you'd love to win this Great Date Giveaway, scroll down to the bottom of this post and then scroll past the comments posted by other moms. Then write a quick comment and tell us one of the most unusual places you've ever gone on a date or a girls' night out.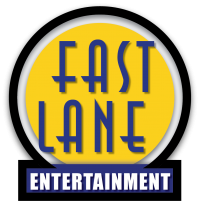 You can also email your answer to us at giveaways@nwaMotherlode.com.
INCREASE YOUR ODDS OF WINNING:
Help us spread the word about this giveaway by emailing your friends and family about the giveaway. We'll give you an extra chance to win for every person you tell. Just be sure to put giveaways@nwaMotherlode.com on the CC line of your note so we can give you proper credit.
Our newsletter subscribers get access to the good stuff, including exclusive giveaways (like this one), information about local events, local mom interviews, recipes and more.
The nwaMotherlode newsletter is delivered straight to your inbox so you don't miss anything awesome. CLICK HERE to sign up. We won't fill your inbox with info, no worries. We only send out newsletters when there's something in it for you — and we know you'll be interested in hearing about it.
BE SOCIAL:
You can also earn extra chances to win by commenting on our Facebook page, following us on Twitter or following us on Instagram. If you do any of those, just mention it in your comment or email so we can give you proper credit.
We'll choose a winner on Friday, mamas, so check your inbox!