12 popular trick-or-treat candies that are allergy-friendly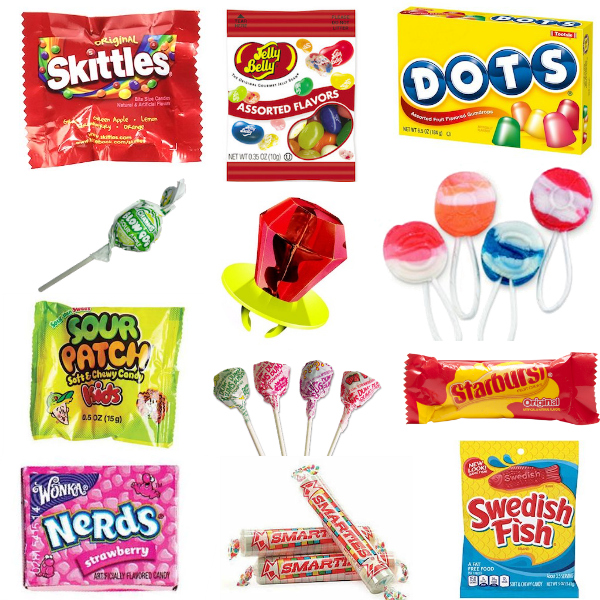 Mamas, if you're like us, you wait until a little later in the month to buy Halloween candy, lest it get eaten before the first trick-or-treater ever rings your doorbell. So if you're headed to the store soon to pick up candy, here's a great article about 12 popular types of candy that are better for kids who have food allergies. Several of these popular brands are pictured above.
Our friend Mailena Urso, who is mom to a 4-year-old with severe food allergies, shared this article with us so we'd know what kind of candy to bring to the event she's hosting this year. It's called Be(A)ware: An Allergy-Friendly Halloween Event and it's happening Oct. 31, 2019 at Big Box Karaoke. (It's a free event, and a great way for families with food allergies to go trick-or-treating with a lot less stress!)
If you know which kinds of candy to buy, you can hand out treats that are good for almost every child, including those with allergies and those who can eat nearly anything. You may also want to check out the Teal Pumpkin Project. Putting a teal pumpkin on your doorstep tells trick-or-treaters that you have non-food treat options. (One mom told us she spotted a few teal pumpkins for sale at Target!)
Thanks for sharing this info on Halloween candy and allergies, Mailena!
For more info on things happening in Northwest Arkansas before or on Halloween, click here to see our 2019 Halloween Guide for Northwest Arkansas.