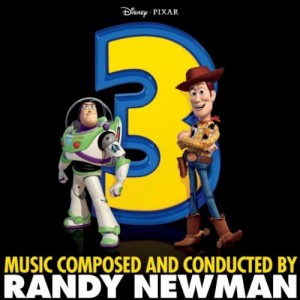 Note from the mamas: We have a winner! Congratulations to Angie Albright, winner of the great date!
We hope you're having a fantastic New Year so far, mamas! To help make it even better, we thought you'd appreciate a date night giveaway. We sure could use one after the crazy happy holidays!
This giveaway is for a date night to see Randy Newman at Walton Arts Center on Saturday, January 22, 2011, at  8 p.m. and …. dinner at Bordinos!
ABOUT THE SHOW: As mamas, we're most familiar with Randy Newman — a film composer and musician — for some of his Disney songs like "You've Got a Friend in Me" from Toy Story. Most recently, he wrote the songs and score for Disney's The Princess and the Frog as well as Toy Story 3. He earned two more Academy Award nominations (19 total) in the Best Original Song category for Almost There and Down In New Orleans.
He's won an Oscar, five Grammys and three Emmys. At the WAC show we know he plans to perform favorites like "Louisiana", "Leave Your Hat On", "Feels Like Home", "I Love to See You Smile" and (yay!) "You've Got a Friend in Me".
Click here to hear some of his songs. Once you play a song or two, you'll definitely recognize his work!
These show tickets run about $65 a pop, so combined with dinner at Bordinos, this date night would cost you nearly $200 bucks!
ABOUT THE FOOD: We love the chance to send couples to Bordinos Italian Restaurant because, after the date, they always tell us how incredible it was — the food, the atmosphere, the service — everything.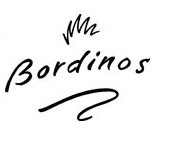 We love hearing that, and we know that busy couples really need and deserve a special night out together to reconnect and renew their energy for another round of parenting!
If you've never eaten there before, there's not a thing on the Bordinos menu that isn't wonderful. And the desserts are delicious — as well as beautiful to behold.
HOW TO ENTER: It's easy to throw your name in the hat! Just click on the orange comment button below and ponder the question: "Your kid did WHAT?" Tell us stories about any funny, bizarre, gross, entertaining things your kid(s) or grandkids may have done over the years. It's always fun to hear from our fellow mamas.
TO INCREASE YOUR ODDS: As always, we reward mamas who help us spread the word! So e-mail your friends or family about this giveaway and we'll give you an extra chance to win for each person you tell. (Plus, you'll be giving them a chance to put their name in the hat, too!) Just be sure to put giveaways@nwaMotherlode.com on the CC line of your e-mail so we can give you proper credit.
Call the Walton Arts Center at 479-443-5600 for Randy Newman ticket info. Or click here to order tickets or read more about this American legend!