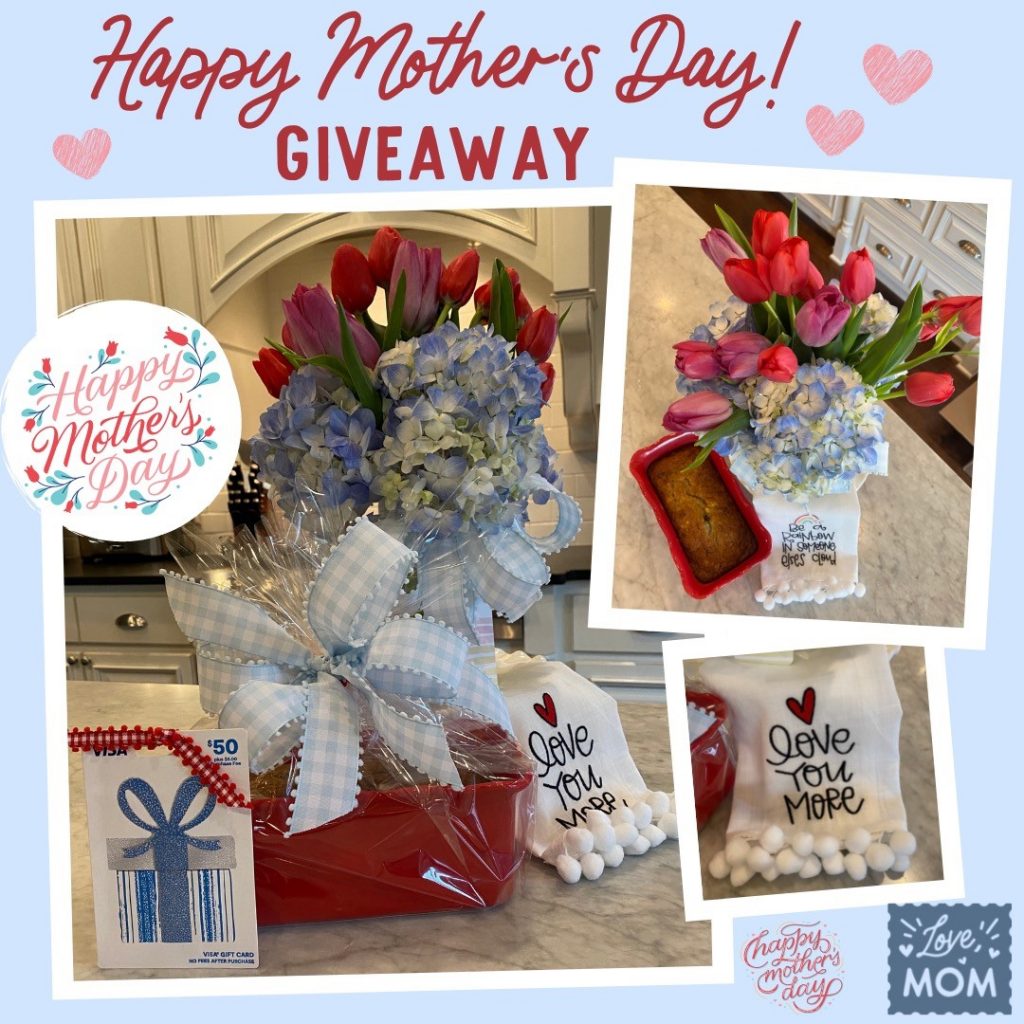 Holly Jones is the type of friend you can call when it's an emergency and you know she'll move heaven and earth to help.
This mom of four has a genuine love for people. And gifts of service are definitely her love language. So, we weren't surprised when Holly started a business last year called Love, Mom NWA, a concierge service just for local moms. Holly delivers love all over Northwest Arkansas in the form of gift packages for college kids celebrating birthdays (or stuck in dorm rooms feeling sick!), new moms who need all the TLC, grieving families who need to know they're on someone's heart, and post-surgery friends who deserve lovely care packages.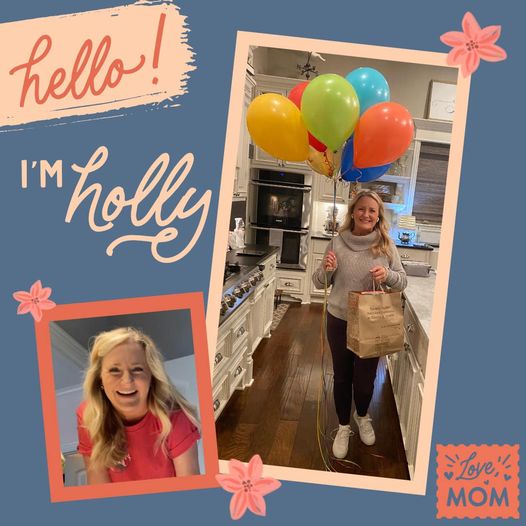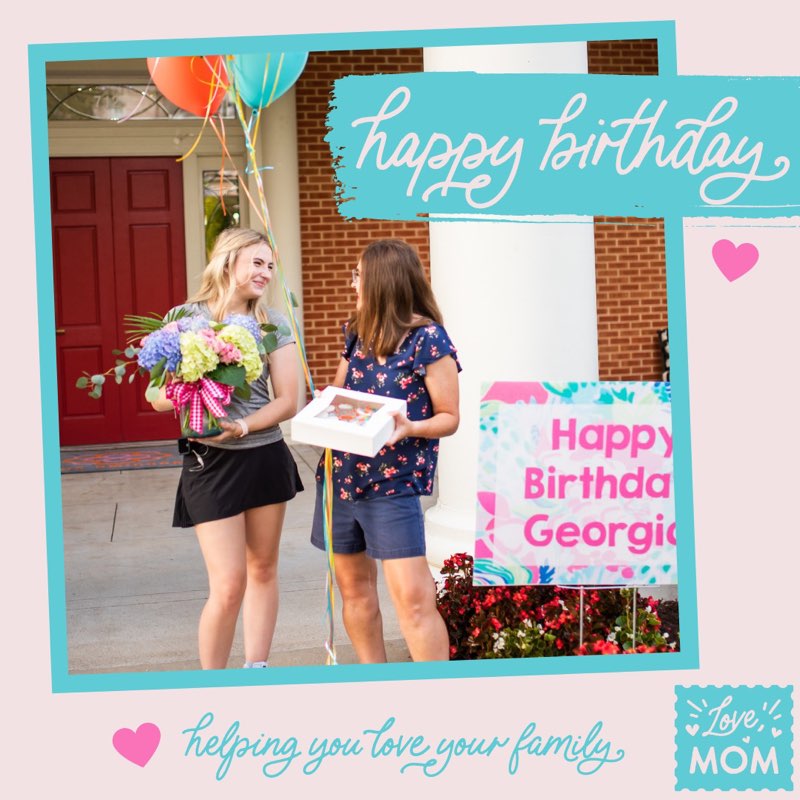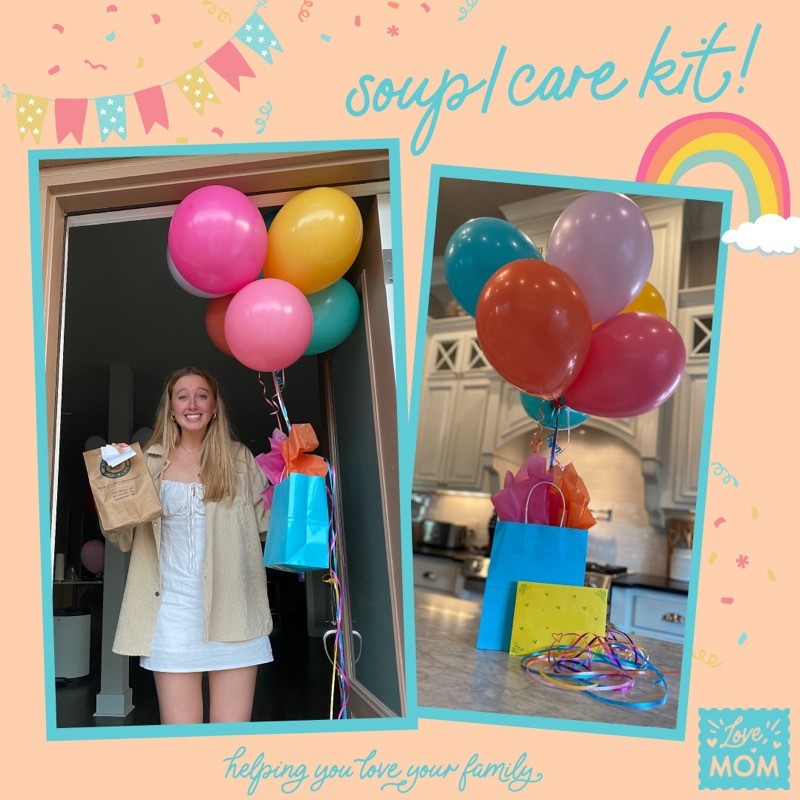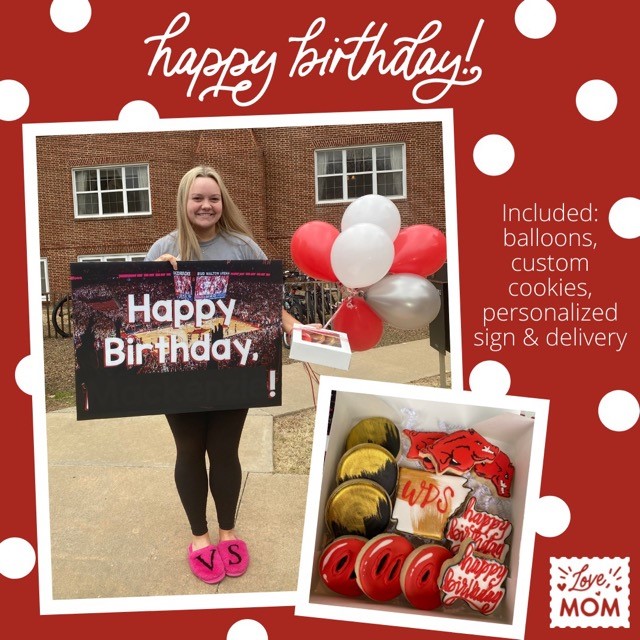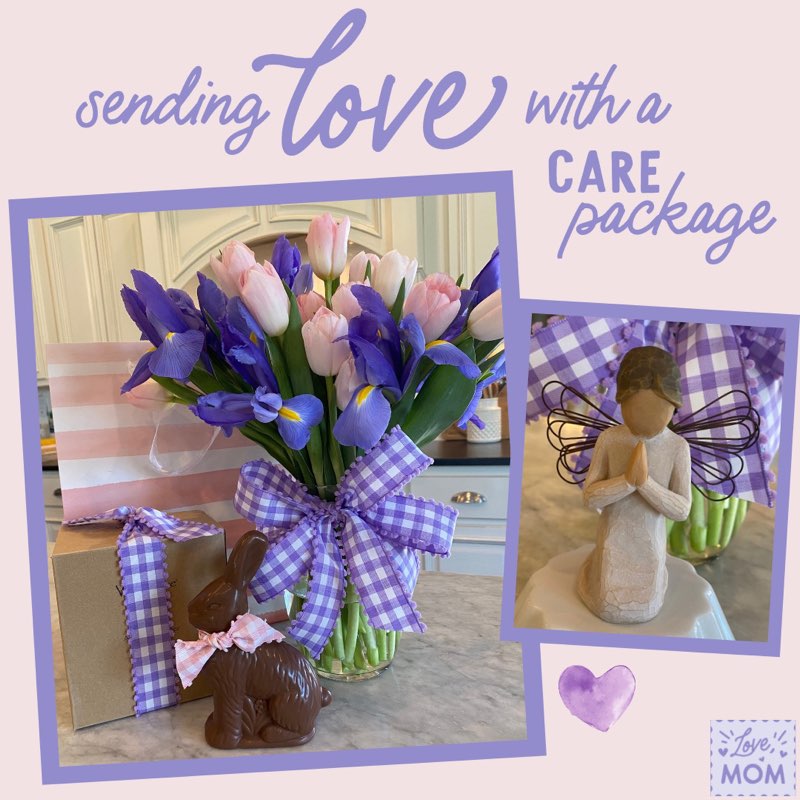 Holly radiates joy and so do her gift packages! That's why we're so excited that she created a Mother's Day Motherlode package to give away! This one's going to be a little different, mamas. We want you to nominate a fellow mom (or your own mom, if she lives in Northwest Arkansas!) to win this Love, Mom gift package.
Who in your life needs to be lavished with Mother's Day gifts from Love, Mom NWA?
This giveaway ($175 value!) includes:
A gorgeous bouquet of flowers (similar to the one pictured)
A lovely red ruffled Sweese loaf pan with fresh chocolate chip banana bread, wrapped in cellophane ready for gifting
A pretty tea towel (options available)
A $50 Visa gift card for a fun shopping trip!
PSST! Holly has Mother's Day gift packages available for purchase if you want it to be a sure thing for the May 8th holiday!
HOW TO ENTER:
If you'd love to win this gorgeous Mother's Day gift package from Love, Mom NWA for a special person in your life, just scroll down to the bottom of the post and write a quick comment telling us who you'd like to nominate, along with a sentence or two about what makes them such a great friend, mom, sister, gym buddy, or neighbor. Want more chances to win? Visit the Love, Mom Facebook page and/or Instagram page and leave a comment on Holly's post about this Motherlode giveaway. Don't forget to tag the friend you're nominating in the comment!
You can also email your comment to us at mamas@nwaMotherlode.com. For even more chances to win, email friends a link to the giveaway. For each person you copy on the email, you'll get that many extra chances!
STAY CONNECTED:
Our newsletter subscribers get access to good stuff, including exclusive giveaways, information about local events, local mom interviews, recipes and more.
The nwaMotherlode newsletter is delivered straight to your inbox so you don't miss anything awesome (like this chance to win tickets!) CLICK HERE to sign up. We won't fill your inbox with info, no worries. We only send out newsletters when there's something in it for you — and we know you'll be interested in hearing about it.
We'll draw the winner at random on Friday! If you want to order a Mother's Day package (or any kind of Love, Mom package!) reach out to Holly. Be sure to follow her on Facebook and Instagram! We always love seeing her latest deliveries. Her social media radiates JOY!