We're creating a "Mom's Choice Business Directory," and we need your help to find the most mom-friendly businesses in Northwest Arkansas who deserve a spot in the directory.
Often, we get e-mails from moms who are new to Northwest Arkansas who are searching for a certain item or service but don't know where to look. Sometimes they're searching for a bakery in Bentonville that can make a Transformer birthday cake, or a place where they can find a variety of backyard swing sets. Even moms who have lived in NWA for years can benefit from a business directory made up of companies recommended by fellow moms.
So we're asking you to nominate some of your favorite businesses (stores or service businessses) that you would recommend to a friend.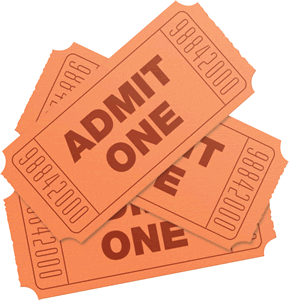 To thank you for the help, we're going to choose two people AT RANDOM to receive a set of 4 movie passes to any Malco movie theatre as well as a dinner gift certificate at Guido's Pizza!
Guido's has locations in Fayetteville, Springdale and Rogers, so there's probably one fairly close to you and the food is awesome. The tickets can be used at any Malco theatre location.
You could use the pizza and movie passes for a double date with another couple, a fun girls' night out, or you could take the kids out for pizza and a show. It's up to you.
Here's a list of some of the categories we're looking for, but you can nominate businesses that don't fall into these categories as well:
bakeries
gift stores
carpet cleaners
restaurants
dry cleaners
eye doctors
furniture stores
chiropractors
birthday party places
handymen services
painters
realtors
travel agents
veterinarians
child care
plumbers
electricians
movers
housecleaning services
play places
frame shops
banks
women's clothing
caterers
dentists and pediatric dentists
lawn services
car repair
florists
spas
salons
shoe stores
toy stores
bookstores
Nominate as many businesses as you like. Click the "comment" button below to type your list of favorites or send us an e-mail at giveaways@nwaMotherlode.com.
We'll also choose six readers AT RANDOM to receive one of our new nwaMotherlode.com t-shirts, which we think are pretty cute. There will be lots of winners on this giveaway, so start commenting or e-mailing asap, and we'll reveal our business directory within the next few months.
We hope it will be a big help to moms and businesses in our area. Thanks in advance for your suggestions!