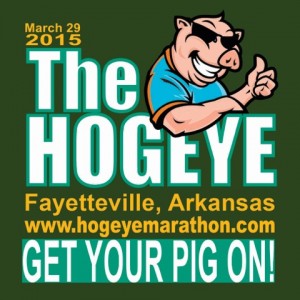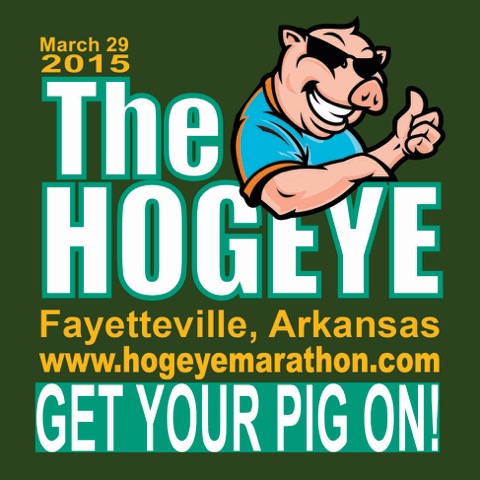 If you're a beginning runner — or you plan to start training ASAP for a marathon — you'll like this giveaway.
We've teamed up with the Hogeye Marathon and four mamas will each win a 5K registration (value of $25 each). This is the chance to show your stuff — or just to challenge yourself. You can do it! It's not about being the first one to make it over the finish line, it's about taking on the challenge.
ABOUT THE RUN: The Hogeye Marathon & Relays, Inc. is a non-profit organization. The event is put on by volunteers and has always had the mission to give back to the NWA community, while promoting healthy lifestyles through running.  In 1977, the first marathon started at the University of Arkansas and went to the small town of Hogeye where it turned around and came back, making the 26.2 miles.
The course has since been changed to be more runner-friendly and covers the most scenic parts of Fayetteville. The Hogeye has a great reputation and gives participants a pride which is unmatched in Arkansas and beyond.
The fun begins at 7:30 a.m. at the Fayetteville Square. The marathon course will allow participants to enjoy scenic Fayetteville with many miles being run on the Fayetteville Trails. Local law enforcement officers will direct traffic, offering better safety for all runners. However there will be some active traffic sections marked by cones and volunteers. Aid stations providing Gatorade and water will be at every .5-1.5 miles, with extra FUN stops between. Maps will be available at registration and on this website.
Date for Hogeye Marathon: March 29, 7:30 a.m.
Kids' marathon: April 11, 2 p.m.
Click here to read a list of frequently-asked questions about the marathon.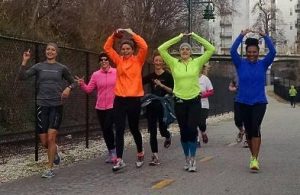 HOW TO ENTER: If you'd love to win one of the four 5K registrations, just click on the words "post a comment" below and tell us about your running journey. Have you been a runner for a long time? Just starting? We'd love to hear about it!
INCREASE YOUR ODDS OF WINNING: If you'd like to increase your odds of winning, just email friends and family about the giveaway and CC us so we'll be sure to give you credit. We'll give you an extra chance to win for each person you tell. The email is giveaways@nwaMotherlode.com.
(You can also earn an extra chance to win by signing up to receive the free email newsletter we send once a week. Click here to sign up.)
BE SOCIAL: You can also earn extra chances to win by commenting on our Facebook page, following us on Twitter or following us on Pinterest. If you do any of those, just mention it in your comment or email so we can give you proper credit.
Good luck, mamas! We'll choose a winner on Friday, so watch your email inbox.