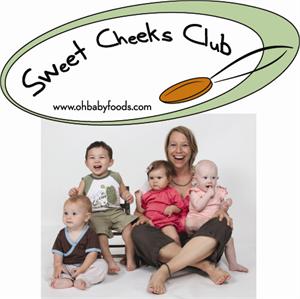 Note from the mamas: Comments are closed because we have a winner. Congratulations, Wendy!
Oh Baby Foods is introducing a new addition to its family: The Sweet Cheeks Club!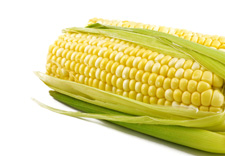 What is the Sweet Cheeks Club? Parents can pre-order from four flavor packages, which can be picked up at the Fayetteville Oh Baby kitchen or delivered weekly to their home. All 4oz servings are refrigerated, individually-sealed, and at least 75% locally-sourced. Menus change weekly according to what's in season and can be viewed online the week before.
The Giveaway: Owner Fran Free Gunsaulis will begin taking orders today (June 1) for pick-up/delivery on June 11. And guess what, mamas? She wants to give away a one-month Club membership to one of you. That's a $72 value! (Win it for yourself or for a friend with a little one!)
Readers of nwaMotherlode.com will also get a special discount. It's 20 percent off your first month with the Sweet Cheeks Club! Oh Baby Foods now takes credit cards online, so you can order your Club membership (or Oh Baby Gear!) right from the online store. To get your 20 percent discount, just enter this coupon code at checkout (or tell Fran when she takes your order): 204ML610.
Membership costs $20 per week, $72 per month and there's no joining fee or contract.
How to enter: Just click on the big orange "comment" button at the bottom of this post and answer this question: On a scale of 1 to 10 (with 10 being "most important"), how important is it to know you're feeding your baby with food made from the freshest, most wholesome ingredients available? Why is this important to you?

As always, you can increase your chances of winning by sharing the giveaway details with your friends. We'll throw your name in the bushel basket for each person you tell. Just be sure to cc us on the e-mail (giveaways@nwaMotherlode.com).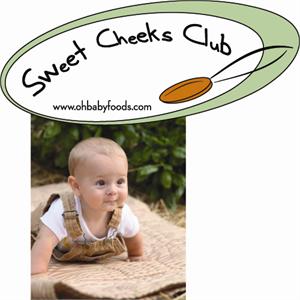 About the Sweet Cheeks Club: Parents sign up for a week or a month, pre-order from a menu that changes weekly (according to what's in season), and then pick up a week's worth of individually-sealed, all-natural refrigerated purees at the Oh Baby kitchen. Delivery in Benton and Washington counties is available for a $5 charge. There's no contract, it's for all ages and stages, is 75% locally-raised and is refrigerated (instead of frozen). Click here to go to online store!
"This is a brand new service we're offering in addition to our frozen line of purees available in grocery stores in NWA and Central Arkansas. This gives me a lot more freedom to get creative with ingredients that don't freeze well, like grains," Fran said. "I'm really excited to start this new venture. We're all ready for some little members!"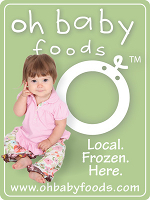 About Oh Baby Foods: Oh Baby Foods is based in NWA and offers purees for babies and toddlers made from ingredients raised by regional farming families. The baby food company offers its products online and at local grocery stores. Click here to see where you can find Oh Baby Foods in Northwest Arkansas grocery stores.
Click here to see an interview with Fran on nwaMotherlode.
Thanks, Fran, for offering a free Club membership to one lucky mama!