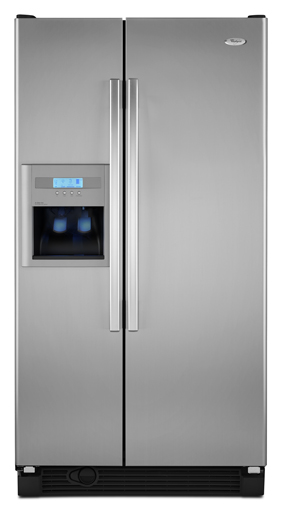 If you haven't been to the website in the past two weeks, you may have missed our HUGE news about the new refrigerator we're giving away from Metro Builders Supply. TODAY IS THE LAST DAY TO THROW YOUR NAME IN THE HAT!! At 4 p.m. today, we will draw a winner's name out of our online hat!
Remember that the new fridge comes with some very cool goodies — a $200 gift card from Harps grocery store and $100 worth of Tyson Foods products. And you'll get it all before Thanksgiving!
Just in case you're curious, we pick our winners at random with the help of a

website called www.random.org. So it truly is a random, anybody-can-win kind of drawing. Of course, if you help us spread the word about the giveaway by e-mailing your friends and family (and putting us on the CC line of

your note) then your odds of winning go up because you'll have multiple chances to win.
CLICK HERE if you missed the article introducing the fridge giveaway. You've still got time to get your name in the hat, but do it now. Good luck!