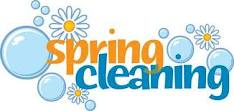 In case you missed it, the official first day of spring was last week. What's that you say? You say you did NOT get all your spring cleaning projects done on that first day of spring? Well, neither did we. And guess what? This week's giveaway will do some of that spring cleaning for you. Because we're giving away a WHOLE HOUSE carpet cleaning, courtesy of our favorite professional carpet cleaner — Heaven's Best Carpet Cleaning. Woo-hoooo for clean carpets!
We've both had our carpets cleaned by Matt Lane of Heaven's Best, and he is pretty amazing. You may remember that he even managed to heal some carpet spots in my kids' playroom that I swore would NEVER go away. (Click here to see that post.) I'm happy to admit I was wrong. Matt made the stubborn spots go away.
Another thing we particularly like about this service is that the carpets don't stay wet all day. I was able to walk on mine after about an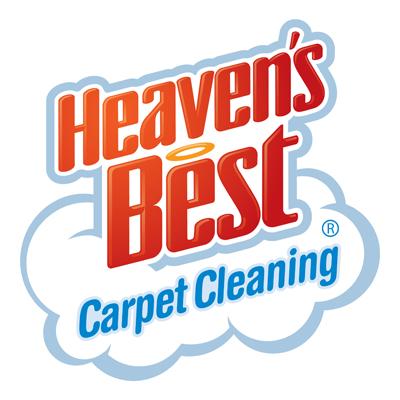 hour or so. And the smell is nice — kind of a fresh, citrus smell. Safe for kids and pets, too.
If you've ever had your carpets professionally cleaned, you know that having the entire house done is a BIG deal — as in hundreds of dollars "big deal". So we want to say thank you to Matt at Heaven's Best for the generous offering. He is a fellow parent, so he understands how much moms appreciate clean floors.
Heaven's Best is also going to do a carpet cleaning for the big Mother's Day giveaway package coming up in May. If you haven't heard about that one, click HERE to see the post and throw your name in the hat. In addition to the carpet cleaning, that giveaway package also includes a spa day, closet organizing, shopping spree, dinner at Bordinos and lots more.
HOW TO ENTER: To throw your name in the hat for this drawing, click the orange comment button below and tell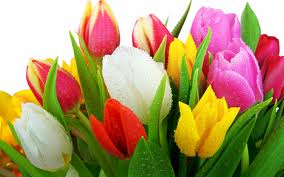 us what you love about the spring. More daylight hours? Warm temps? Tulips? The smell of cut grass? (After a very rainy spring break week, we are loving the sunshine!)
Remember that winners are always chosen at RANDOM. You can also email your answer to giveaways@nwaMotherlode.com.
HOW TO INCREASE YOUR ODDS: If you really want some freshly cleaned carpets this spring, you can increase your odds of winning and it's easy to do. Just email your friends/family about the giveaway and we'll give you an extra chance to win for each person you tell. Just be sure to put giveaways@nwaMotherlode.com on the CC line of your email so we can give you proper credit.
If you can't wait another second to get your carpets cleaned, here's Matt Lane's contact info. His number is 479-427-9800. Or click here to see the Heaven's Best website. Good luck in the drawing, and happy Spring!