By Andi Douglas, nwaMotherlode beauty editor

As a visual learner, a lot of beauty advice doesn't always resonate with me without a frame of reference. Enter the color wheel. I've seen a lot of references to using the color wheel as a beauty tool lately and it boils down to one rule: opposites work together.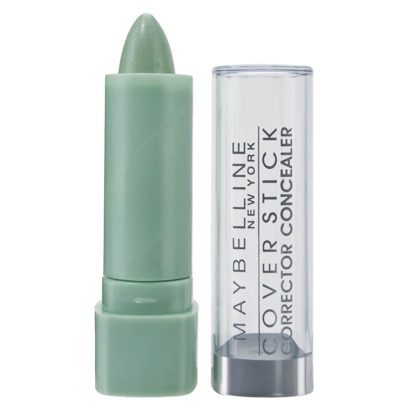 Start with concealer.
If you need to cover a red spot, use green concealer (that's what the weird green stuff is for). Those pesky circles under your eyes are often tinged with a bluish hue, so concealer with an orange tint will lighten them. Beige concealer looks muddy when mixed with all of the competing colors.
Once you learn how to take all of the unwanted color out of your face, let's put some back in.
Spring is the perfect time to play with new colors. To make your natural eye color pop, go across the wheel when picking out your shadow and liner. Opposite colors enhance each other and make them appear brighter.
In an attempt to make my bloodshot allergy eyes less red, I decided to try green eyeliner. Sadly, it didn't do much for the redness, but I did stumble upon a pretty new hue. Bright colored eye shadow is not my style, so colored liner is a fun way to brighten my eyes.
I accented with a rosy shadow (opposite green on the color wheel) and kept the rest of my makeup simple.
For blush, it is important to determine if you have cool or warm undertones.
Look at the inside of your arm. If your veins are blue, you're cool; if they are green or yellow, you're warm. Still not sure? Cool coloring is more common so it's a safe bet that you are too. Cool tones wear pink blush, warm tones can handle red or orange.
Okay, I'm surprisingly jazzed right now after staring at the color wheel for so long. I see a trip to Ulta in my near future!