First of all, we want to say congratulations to the two mamas who won carpet cleaning from Heaven's Best! They are Suzanne Clark and Stephanie Orman. Girls, you can call owner Matt Lane to schedule your FREE all-over floor cleaning!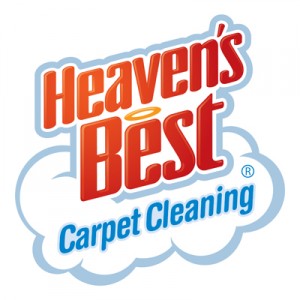 For those of you who didn't win (sorry!) Matt still wants to offer you a deal. Through the rest of the month, he's offering 20 PERCENT OFF floor cleaning services (call him at 479-427-9800). He's already very reasonable, but 20 percent off makes it even more affordable. Matt charges by the square footage, not the room, and he doesn't count the areas he won't be cleaning (like under that huge armoire in my living room). We like that he's fair about it.
Matt cleaned my carpets (Shannon here) so we could get to know him better and check out his carpet cleaning skilz up close and personal. He made a great impression with his fabulous attitude and the ultimate goal: an ultra-clean carpet. I loved that he didn't drag messy hoses through the house and that the carpets didn't get soaking wet. In fact, they were dry super fast.
Matt gave us lots of info about his business, but we wanted him to share some of that with you, too. Here's a Q & A so you can get to know the guy behind Heaven's Best Carpet Cleaning a little better:
Q: Since you have a degree/work background in accounting, what intrigued you about cleaning carpets? I do have a degree in accounting which I love because I have been self employed for quite some time and it gives me a really good base knowledge of how the nuts and bolts of any business come together.  I am able to see how different decisions like marketing/hiring/investment in equipment etc. will affect the ever present "bottom line".
Like it or not, every business has one, and the better you understand the forces at work the better you are able to run a business. I didn't necessarily set out to own a carpet cleaning business. I was part of a family business from 2000 through 2010. After ten years of accounting for and managing a business that sold everything from dirt and street bikes to atv's to waverunners to seadoos to mastercraft boats I was anxious to try something different.
I took a little over a year off from work when my youngest daughter Stella was born in October 2010. I had never been able to experience caring for an infant on a daily basis before and I really wanted the opportunity to do it. I was Mr. Mom for the first year and it was great!
It didn't take long for me to seek out the next challenge in my life. I wanted to remain self employed. I didn't want to work weekends, which I had for the previous ten years. I wanted to employ what I think are my strongest attributes… organization, customer service and sales. I searched around for opportunities… I looked at several different scenarios including insurance, real estate and even farming/ranching…
I have a good friend named Eric Davey that owns and operates a Heavens Best franchise in NE Oklahoma where I live. I spoke with Eric several times about Heavens Best and I became intrigued. I went to work for Eric a few days later just to see what this carpet cleaning thing was all about. I loved it from day one!  You have to understand that I am a total "neat freak" so this was right up my alley. So, I didn't necessarily set out to become a carpet cleaner… it just happened that way.  Fast forward a few months and the next thing I know I am buying a franchise, van, equipment and all the other goodies I need to clean carpets.

Q: What's the best part of your job? What I enjoy most about carpet cleaning is the look on someone's face when I am finished cleaning their carpets and they are just stunned at the results. Stains they thought would be there forever are gone! Everything looks, feels and smells great. That is definitely the best part of my job! I play a small role in instilling pride of ownership in people's homes and it makes me feel great. I like the physical part of the job also. I am not much of a gym guy, but with this job you don't need to be!
Q: What's one of the worst stains you've encountered? Were you able to get rid of it? As far as worst jobs ever… I had a lady in NWA who had a litter of black lab puppies. They were super cute as all puppies are. Apparently she had a big party on a Friday night that was catered by a local Mexican restaurant.
During the party, the uneaten food was discarded to the trash which was kept in a small garage off the main garage. Unknown to the caterer, the puppies were in a small outside pen that had a doggie door accessing the garage. The dogs got into the trash as dogs do and at the end of the night the homeowner discovered the mess, cleaned it up and went to bed.
The puppies were taken to the (carpeted) game room with their mama to sleep for the night. I don't know if you have ever seen a puppy after eating beans…. it's not pretty. These poor puppies had eaten endless amounts of black and refried beans…. you can only imagine the disaster my customer walked into the next morning. She called me in a panic so I rushed over. After a full day of cleaning her gameroom looked good as new! It smelled better too!
Q: Many of the Motherlode readers who commented said they (well, their kids!) got nail polish on their carpet. Can you get that out? I run into a lot of nail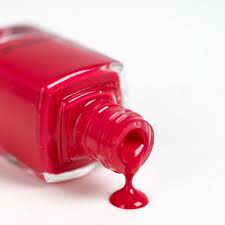 polish! Why don't you girls put an old towel down or something? A painter wouldn't paint without a drop cloth?! I have a 14 year old daughter who loves to paint her nails and obviously my wife does too.
The good news is I can get it out! I have a product called TGP (tar, gum and paint) remover. It works great on all colors of nail polish! It's time consuming…. but it works. If you have long carpet fibers nail polish can be cut off the tips of the carpet fiber with scissors after it dries.
If you can catch a spill immediately, flood it with ice cold water and use white towels or paper towels to soak it up (keeping in mind any white towel you use will be ruined afterward).  If the nail polish has dried I can still get it out… it just takes longer.
Q: Tell us what's best about Heaven's Best Carpet Cleaning: The absolute best thing about Heaven's Best is our different cleaning solutions. We have a kid/pet/human safe cleaner for any kind of stain you can think of. From nail polish to mud to grass to blood to coffee to wood stain to rust…. you name it we got it! And they WORK! Heaven's Best has some extremely talented people working for them who constantly work to make our products better.
Q: Do you travel around all over Northwest Arkansas cleaning floors? I cover all of NWA.  Siloam to Springdale to Fayetteville to Rogers to Bentonville to Bella Vista… you get the picture
Q: How do you charge for cleaning? My prices are based on square footage, condition and color of the carpet (white carpet can cost more to clean because it takes more time). Estimates are FREE!
Q: Tell us about your family: My wife Samantha and I have three children. Kali is 14 and a freshman in high school. Luke is 11 and in fifth grade. Stella is 14 mos and never stops moving. Samantha is a speech pathologist and runs the rehabilitation center at a major nursing home in the area. Kali and Luke are great kids, straight A students and bigtime soccer nuts! Stella is a total train wreck 24/7. We are a very happy family that enjoy spending time outside, staying involved with church and school, and going places together.
Click here to visit the Heaven's Best NWA website. Don't forget that Matt is offering 20 percent off all carpet cleaning this month. Congrats again to Suzanne and Stephanie for winning free carpet cleaning from Heaven's Best!