When we ask mamas what they'd love for Mother's Day or a birthday — or just anytime, really — there's always one wish that's on their list: to have someone else do the cleaning.
Keeping your house and car (or minivan!) scrupulously clean could be a full-time job by itself and ain't nobody who's a mama got time for that. That's why we when we were brainstorming great giveaway ideas for the summer we thought of free cleaning services.
This week's epic giveaway is house cleaning from Nook & Cranny Homekeeping NWA for one mama and 4 "Interior Super Clean" gift cards from the new Splash Car Wash for a second winner. You likey?! We thought so!
ABOUT NOOK & CRANNY HOMEKEEPING:
Jessica O'Neill is a mama of 5 — her youngest is just 4 months old — so she KNOWS a little something about cleaning. And she knows how exhausting it can be to try and keep up with the kids and work AND the house. Jessica has a degree in elementary education, but when her family moved to Northwest Arkansas for her husband to take a new job as a teacher and football coach, she decided to stay home with the kids. That led to her dream of opening a cleaning business "with a personal touch" — with the mission of helping other moms.
"Moms are our ministry," she said. Jessica's sister started the original Nook & Cranny in Tulsa. They are literally sister companies.
Jessica added, "If you spend your time cleaning, you're not doing the things you love." She said her goal is to help you do more of the things you enjoy.
In addition to house cleaning, Nook & Cranny also offers business/office cleaning, childcare center cleaning, move-in/out cleans, new constructions cleans, realtor services and new baby cleaning prep (this is one of their most popular services — what a nice gift to give an expectant mama!).
The winner will receive 12 hours of cleaning, total, woo-hoo! Jessica will coordinate a good time with the winner. Be sure to stay up to date on all the cleaning pics, SPECIALS (yes, please!) and other fun things they do over at Nook & Cranny by following them here on Facebook.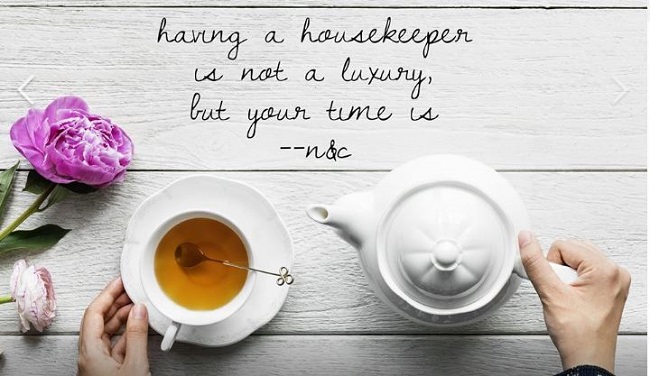 ABOUT SPLASH CAR WASH:
Splash is a brand new full-service car wash in Rogers near Pinnacle Hills Promenade. You can run your car through the normal exterior wash OR you can choose interior services on top.
The winner of these 4 "Interior Super Clean" passes will be riding in clean comfort after Splash does their thing. We've tried the services and they are fast and awesome.
With the "Interior Super Clean" you'll get your exterior washed, the wheels cleaned and tired shined. Then, you'll get the interior vacuumed, and the dash, doors and glass cleaned. And they do it FAST, as in about 20 minutes fast. Plus they have a little area for the kids to play while you wait for your clean car.
Owner Paul Stagg has worked in the car wash industry for 20 years and is passionate about bringing this new brand to Arkansas in a pursuit of excellence. Additionally, he's partnered with Northwest Arkansas Children's shelter to help kids in tough situations. Splash is actively seeking opportunities to be great neighbors in the community of NWA. The General Manager at Splash Rogers, Ryan Barnes, said he's happy to help with any further questions or services.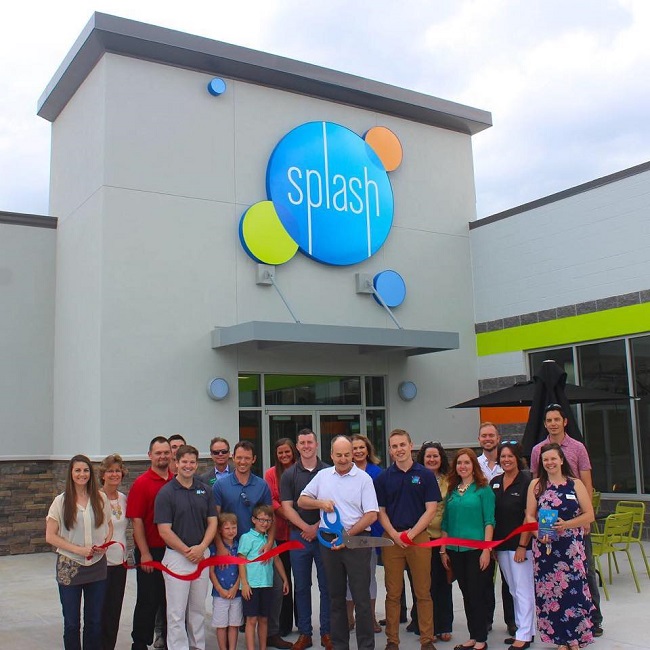 HOW TO ENTER:
To throw your name in the online hat to win the Great Clean-Up Giveaway,  scroll down to the bottom of this post (and past the comments posted by other moms) until you see the words "Leave a Reply."
Then write a quick comment telling us what you'd RATHER do than clean your house or car!
You can also email your answer to us at giveaways@nwaMotherlode.com.
INCREASE YOUR ODDS OF WINNING:
Help us spread the word about this giveaway by emailing your friends and family about the giveaway. We'll give you an extra chance to win for every person you tell. Just be sure to put giveaways@nwaMotherlode.com on the CC line of your note so we can give you proper credit.
Our newsletter subscribers get access to the good stuff, including exclusive giveaways, information about local events, local mom interviews, recipes and more.
It's delivered straight to your inbox so you don't miss anything awesome. CLICK HERE to sign up. We won't fill your inbox with info, no worries. We only send out newsletters when there's something in it for you — and we know you'll be interested in hearing about it.
BE SOCIAL:
You can also earn extra chances to win by commenting on our Facebook page, following us on Twitter or following us on Pinterest. If you do any of those, just mention it in your comment or email so we can give you proper credit.
Good luck, mamas! We'll choose a winner on Friday afternoon, so watch your inbox!