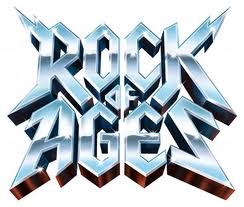 Mamas, are you ready to ROCK?
Because we've got two tickets to the opening night performance of the off-Broadway hit musical Rock of Ages on Tuesday, November 15th at 7 p.m.! And we're pairing this incredible show with an equally incredible dinner at Bordinos, just steps away from the Walton Arts Center in Fayetteville. One of our rockin' Motherlode mamas is going to win both the tickets and the $50 dinner gift card at the end of this week! Value on this giveaway package is more than $150. Woo-hoo!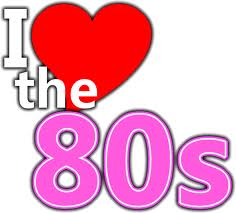 This is an AWESOME date night or girls' night out, especially if you love the 80s or 80s music. Remember these trends?
You loved your Cabbage Patch doll.
You really, really wanted a Swatch Watch.
You once wore frosted blue eyeshadow.
You had a drawer full of neon socks.
You remember when ATARI was SO cool.
The phrase "Wax on, Wax off," makes sense.
You owned cassette tapes.
You know who shot J.R.
Your bangs used to defy gravity.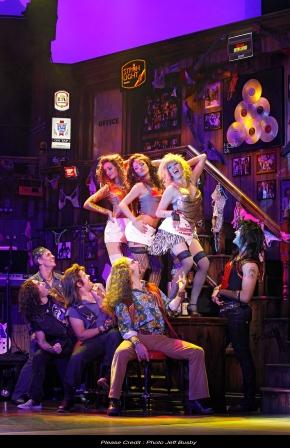 ABOUT THIS SHOW: This 80s-inspired musical (which is now becoming a movie starring Tom Cruise) was a huge hit on Broadway and was nominated for five Tony awards. It's a feel-good love story set in 1987 on the Sunset Strip. A small town girl meets a big city rocker and they fall in love in L.A.'s most famous rock club. Their story plays out to some of the greatest songs of the 80s by bands including Journey, Night Ranger, Styx, REO Speedwagon, Pat Benatar, Twisted Sister, Poison, Asia, Whitesnake and lots more. (Note that this show has some mature content, so be sure to leave the kids with a sitter!)
The New York Times called this show "Impossible to resist" and the magazine Time Out says it's "rock and comedy in perfect proportion."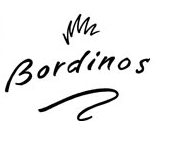 ABOUT THE FOOD: Speaking of perfect proportions and things that are impossible to resist, have you been to Bordinos lately? It's our go-to restaurant for those times when we want the perfect metropolitan atmosphere combined with flavorful Italian food that's sophisticated but never stuffy or pretentious. Plus, you just can't beat the service there. The servers seem to know that a mama's night out on the town is something to be savored and treasured, so they treat a mama right! Be sure to save room for Bordinos legendary desserts. Click here to see the menu.

HOW TO ENTER: To throw your name in the online "raspberry beret" (made famous by Prince in 1985), just click the big orange comment button below and tell us what your favorite fad from the 80s was. (Trapper Keepers, shoulder pads, acid-washed jeans, banana clips, parachute pants, etc. And does anybody besides us remember trading "friendship beads" with your BFFs in elementary school?)
Or if you've blocked the 80s fads from memory or are too young to remember, tell us your favorite hit song from the 80s. ("We Built This City," by Starship; "Wanted Dead or Alive," by Bon Jovi…. both of those are in the musical, by the way!)
Remember, winners are ALWAYS chosen at random, so don't stress out about your answer. Just have fun with it. You can also enter via email by sending your answer to giveaways@nwaMotherlode.com.
HOW TO INCREASE YOUR ODDS: As always, you can increase your odds of winning just by helping us spread the word about the giveaway to your fellow mamas. Send your friends an email letting them know about the giveaway and be sure to put giveaways@nwaMotherlode.com on the CC line so we can give you an extra chance to win for each person you tell.
If you'd like to take luck out of the equation, you can still order tickets for this show. Just click HERE to check on ticket availability or call the Walton Arts Center box office at 479-443-5600. We'll see you at the show!!