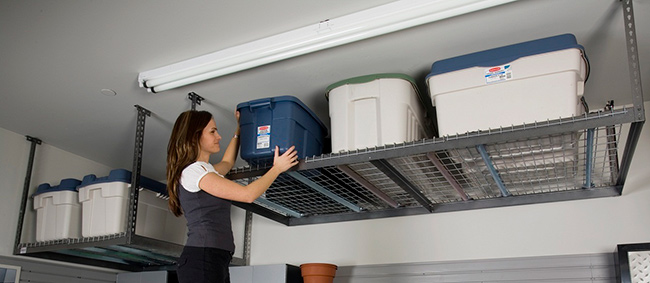 The boxed-up tree. The ornaments. The multi-colored bins. Ugh, the CLUTTER in your garage.
If you're thinking it's high time you got organized, My Arkansas Garage is here with ANOTHER great giveaway to help! One lucky mama will win professionally-installed 4X8 overhead storage unit from My Arkansas Garage. This is valued at $600! Isn't that awesome?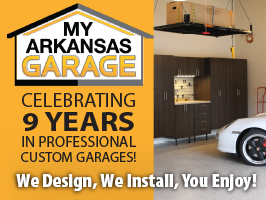 As we noted in the last giveaway, your garage is the new front door, so the overhead storage will help make your garage neater and more presentable to family and friends.
The company can not only help you with overhead storage, but built-in cabinets and wall storage as well. My Arkansas Garage also installs custom flooring that provides a beautiful, high quality, stain resistant, durable and easy-to-clean surface.
Besides coming home to a beautiful garage floor, custom flooring will also allow you to use the garage as an additional bonus room when needed as well as for parties or holiday gatherings.
ABOUT MY ARKANSAS GARAGE: As the experts in garage organization, the My Arkansas Garage team has transformed garages into beautiful, efficient spaces using high quality garage floor coatings, 'real' garage cabinets, and organizer systems along with years of garage renovation expertise.
They use only the highest quality materials, construction methods, and professional installation procedures to achieve the best results. For instance, their high-quality flooring solutions are more durable than your standard DIY epoxy floor paints. The custom cabinets include various finishes like stainless steel, cherry, maple, steel, and colorful European-style contour cabinets.
In NWA, call them at 479-936-9735 to get a free estimate.
Can you imagine having a garage that looks this beautiful and organized: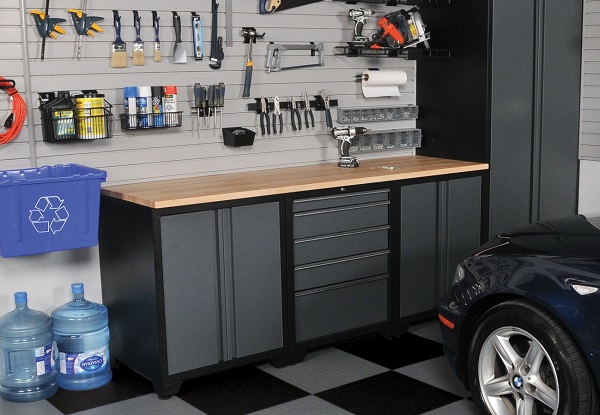 HOW TO ENTER: To throw your name in the online hat to win professionally-installed overhead storage from My Arkansas Garage, click the words "post a comment" below and tell us what you would love to see off the floor and stored overhead. Kids' toys? The Christmas tubbies?  CLICK HERE to visit the My Arkansas Garage website to see all their services. They have lots of great pictures to enjoy.
INCREASE YOUR ODDS OF WINNING: If you'd like to increase your odds of winning, just email friends and family about the giveaway and CC us so we'll be sure to give you credit. We'll give you an extra chance to win for each person you tell. The email is giveaways@nwaMotherlode.com.
(You can also earn an extra chance to win by signing up to receive the free email newsletter we send once a week. Click here to sign up.)
Looking forward to reading your comments, mamas! Remember that winners for giveaways are ALWAYS chosen at random. Watch your email inbox because we'll notify the winner on Friday. Good luck!
Note from the mamas: The My Arkansas Garage gift card will expire on Feb. 28, 2015, and the winner must be a resident living between Bella Vista and Fayetteville.