Summertime and salsa just go together.
The warm breezes, the downtime, the days when the only exercise you get is from dipping your chip. (We really like those days.)
So this week we're giving away — get this — a WHOLE SUMMER'S WORTH OF SALSA!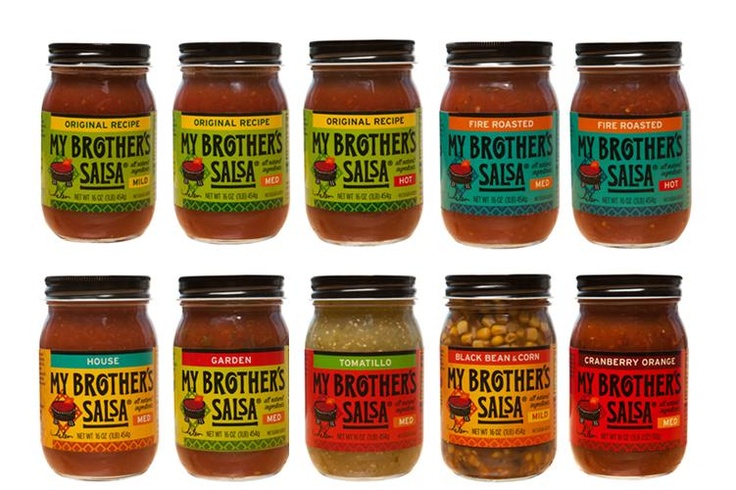 This giveaway comes courtesy of our sponsor, My Brother's Salsa, which is a national brand based right here in Northwest Arkansas. The company's founder,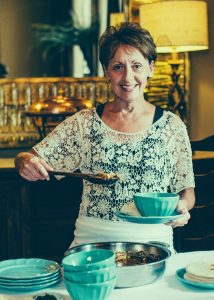 Helen Lampkin, is a fellow NWA mother who took a salsa recipe (given to her by her brother) and turned it into an amazing success story with devoted fans all across the United States.
This "Summer of Salsa" giveaway includes enough salsa to last you all summer long — 15 jars in a variety of flavors and heat. You'll also get 6 bags of organic corn chips, 1 chip and dip tray in a beautiful hammered silver finish, recipes from Helen herself that will teach you how to make new dishes using the salsa, and — last but definitely not least — you'll get your own personal sombrero so you'll look extra festive on Taco Tuesdays. 🙂
Everyone is a winner with this giveaway because by signing up you'll receive recipes from Helen, a personal chef, which will be delivered straight to your inbox. No need to go hunting online for new recipes.

HOW TO ENTER: To throw your name in the online sombrero to win this "Summer of Salsa" giveaway package, click on the words "post a comment" below and tell us at least one fun thing you're planning to do this summer. (Awesome vacation? Play on Beaver Lake with friends? Chill out by the pool while the kids splash around?)
You can also email your answer to us at giveaways@nwaMotherlode.com.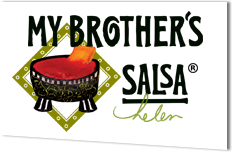 INCREASE YOUR ODDS OF WINNING: Help us spread the word by emailing your friends and family about the giveaway. We'll give you an extra chance to win for every person you tell. Just be sure to put giveaways@nwaMotherlode.com on the CC line of your note so we can give you proper credit.
(You can also earn an extra chance to win by signing up to receive the free email newsletter we send once a week. Click here to sign up.)
BE SOCIAL: You can also earn extra chances to win by commenting on our Facebook page, following us on Twitter or following us on Pinterest. If you do any of those, just mention it in your comment or email so we can give you proper credit.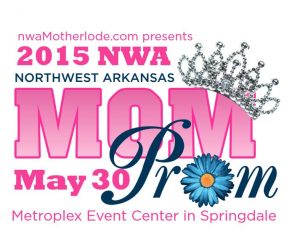 SPECIAL NOTE: If you're planning to join us for the NWA Mom Prom on Saturday, May 30, 2015 at the Metroplex Event Center in Springdale, you can get an extra chance to win the "Summer of Salsa" giveaway package. Helen herself will be at this year's Mom Prom with an amazing salsa bar provided for the ladies of Northwest Arkansas. You can throw your name in the hat in person at Mom Prom when you visit Helen at the My Brother's Salsa quesadilla station!

Click here to get ticket info for the NWA Mom Prom.
Watch your inboxes, mamas! We'll choose a winner (at random) and send her a note with the good news during the first week of June. Good luck!