Note from the mamas: Congratulations to Heron Martin, winner of the bike racks!
Do you ever walk into your garage and feel totally stressed out when you see all the disorder and ugly concrete stains?
Garages can get junky fast, especially when there's not a place for everything and everything in its place. To create order, you will need some help. That's where My Arkansas Garage — which has been designing custom garages for nine years — comes in. (See how they organized the garage in the pic above? Ahhhhhh.)
Did you know your garage is the new front door? My Arkansas Garage also installs custom flooring that provides a beautiful, high quality, stain resistant, durable and easy-to-clean surface. Besides coming home to a beautiful garage floor, custom flooring will also allow you to use the garage as an additional bonus room when needed as well as for parties or holiday gatherings.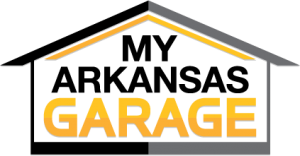 The company can also help you with overhead storage, built-in cabinets and wall storage.
Bicycles take up LOTS of room in the garage and freeing up that space can make a world of difference when parking vehicles and having room to move around.
For those of you who are tired of tripping over your bikes (and we bet some kids will be receiving bikes for Christmas, so this will be perfect for those families!) today's giveaway will make you happy.
My Arkansas Garage will install TWO vertical bike racks for some lucky NWA mama for free! This is a value of $300.
Whether it's a one-of a-kind racing bike or your favorite everyday bike, a vertical bike rack is a great solution for getting them up and out of the way. The bike will hang vertically and off the garage floor. You can rotate the bike to fit against the wall. See: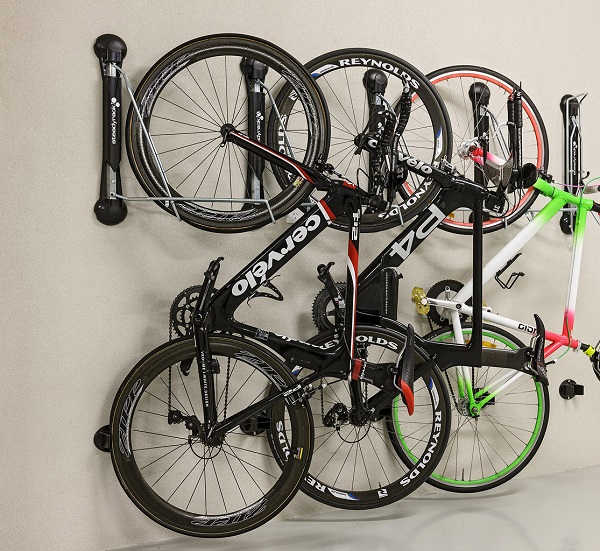 MORE ABOUT MY ARKANSAS GARAGE: As the experts in garage organization, the My Arkansas Garage team has transformed garages into beautiful, efficient spaces utilizing high quality garage floor coatings, 'real' garage cabinets, and organizer systems along with years of garage renovation expertise. They use only the highest quality materials, construction methods, and professional installation procedures to achieve the best results. For instance, their high-quality flooring solutions are more durable than your standard DIY epoxy floor paints. The custom cabinets include various finishes like stainless steel, cherry, maple, steel, and colorful European-style contour cabinets.
As they say at My Arkansas Garage: "We customize garages…any style, any color, any size. Let the experts make it more than just a garage!"
In NWA, call them at 479-936-9735 to get a free estimate.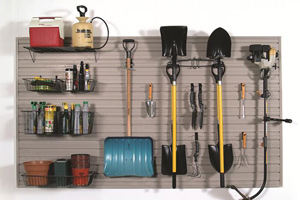 HOW TO ENTER: To throw your name in the online hat to win the two bike racks, click the words "post a comment" below and tell us what you would LOVE to see My Arkansas Garage do to transform your garage. CLICK HERE to visit their website to see all their services. They have lots of great pictures to enjoy.
INCREASE YOUR ODDS OF WINNING: If you'd like to increase your odds of winning, just email friends and family about the giveaway and CC us so we'll be sure to give you credit. We'll give you an extra chance to win for each person you tell. The email is giveaways@nwaMotherlode.com.
(You can also earn an extra chance to win by signing up to receive the free email newsletter we send once a week. Click here to sign up.)
Looking forward to reading your comments, mamas! Remember that winners for giveaways are ALWAYS chosen at random. Watch your email inbox because we'll notify the winner next week. Good luck!
Note from the mamas: The My Arkansas Garage gift card will expire on Jan. 31, 2015, and the winner must be a resident living between Bella Vista and Fayetteville.