IMPORTANT NOTE: When you call to order a ticket for Waitress, as part of our Moms' Night Out event on April 11th, please ask for SKYLER SCHWARTING at Walton Arts Center. He is the one handling the group ticket sales for this event. If you happen to get his voice mail, please leave a message so Skyler can call you back. He knows the details about our event, and your ordering process will go smoothly if you talk to him. Call Skyler at 479-571-2719. 
Here's a reminder, mamas! It's only 1 month away! We'd LOVE for you to join us for a Moms' Night Out on Thursday, April 11, 2019. We're going to see Waitress at the Walton Arts Center! Join us for the show as well as pre-show drinks and appetizers, catered by Bordinos, at 5:30 p.m. 
This Broadway hit benefits from original music composed by none other than Sara Bareilles, a six-time Grammy nominee who's known for songs including "Love Song," "Brave," and "Gravity." (We LOVE her music!)
About the show:
This musical tells the story of a woman named Jenna – a waitress and expert piemaker who dreams of a way out of her small town and loveless marriage. A baking contest in a nearby county and the town's new doctor may offer her a chance at a fresh start, while her fellow waitresses offer their own recipes for happiness. But Jenna must summon the strength and courage to rebuild her own life.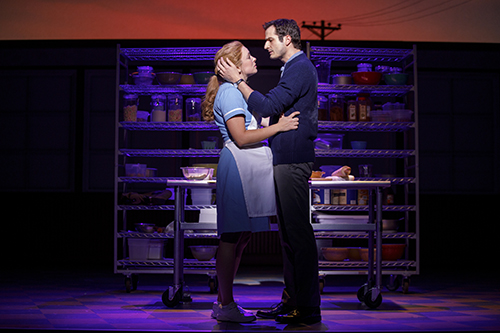 "Waitress is a little slice of heaven!" says Entertainment Weekly and "a monumental contribution to Broadway!" according to Marie Claire. This is the perfect show for our annual Moms' Night Out, since the story celebrates friendship, motherhood, and the magic of a well-made pie.
Just a note, mamas: This show does include some sexual situations, and we've heard other moms say they think it's best only for older teenagers and adults.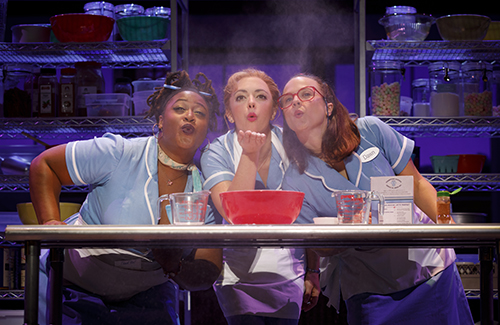 About the Moms' Night Out: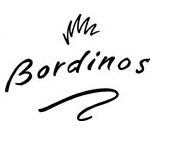 We've reserved a block of tickets for those of you who can join us for the show. (The special ticket cost for our group is $55. No added fees. Just be sure to call the Box Office and tell them you're part of the nwaMotherlode Moms' Night Out so we can all sit together.)
Join us for a tasty pre-show reception at the Walton Arts Center anytime between 5:30 and 6:45 p.m. We'll share appetizers catered by Bordinos, cocktails (and maybe some pie, too!) We'll also give away a few fun door prizes during Moms' Night Out.
Here's a peek at some of the amazing appetizers catered by the always-delicious Bordinos.

GET YOUR TICKET: To get a ticket to join the Moms' Night Out reception and see Waitress with the group, call Skyler (group sales coordinator) at Walton Arts Center by calling 479-571-2719. Tell Skyler that you're with the nwaMotherlode Moms' Night Out event to see Waitress on April 11th. We have a special block of great seats just for our group!
See you next month for Moms' Night Out!