Today we're giving away something we know is going to make you one happy mama. It's a brand new Keurig 2.0 Brewing System! If you love coffee — or hot tea, flavored iced tea, hot cocoa, lattes or mochas — this machine can make it in a matter of minutes. What's new about this machine is that, not only can it brew a cup of your favorite drink, it can also brew a whole carafe that holds up to four cups of whatever drink you're making. Isn't it pretty?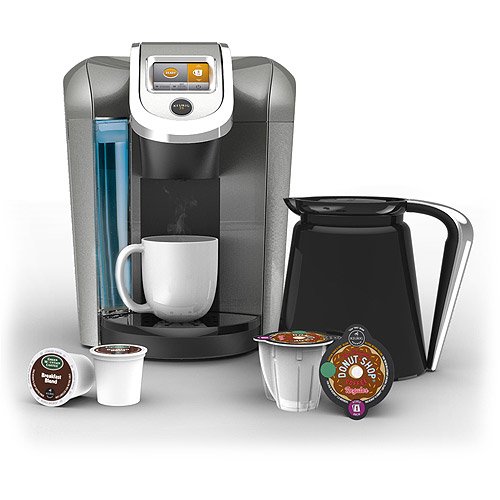 With cool temperatures arriving, this is the perfect time to set up one of these beauties in your kitchen. I know, from personal experience, that this machine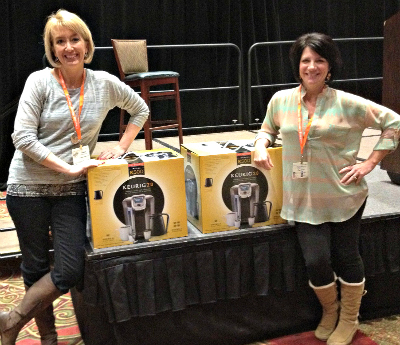 has the "cool factor." I just WON a Keurig 2.0 in a door prize drawing while Shannon and I were attending the Arkansas Women Bloggers' conference at the Embassy Suites in Rogers on September 6, 2014. The Keurig came courtesy of one of the conference sponsors, the Kendal King Group, who works with national brands like Keurig and many others. (The Kendal King Group just launched a new digital influence division called Velocity. If you're a blogger who's interested in working with national brands, you might want to get to know the people at Velocity.)
The Velocity folks are smart, so not only did they hook us up with a new Keurig for ourselves, they gave us an extra one to give away to one of our readers so we can share the love.
I've been whipping up hot drinks for a few weeks now, and so far, we're loving the results. And because I'm just vain enough to care, I have to tell you that the new Keurig looks really great on the kitchen counter. The design is sleek and features a beautiful touch-screen color display that you can change the look of anytime you want. If you want the 80-ounce water reservoir to have a beautiful blue glow at night, you can do that. And when the Hogs are about to play, you can change it over to red. When the holidays roll around, switch it over to green. You'll never get tired of the same old look because you can ke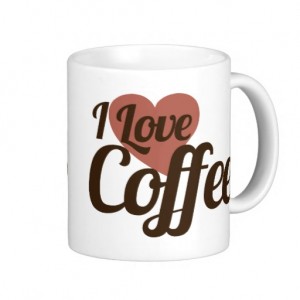 ep changing it up.
This machine scans the top of each K-cup so it knows exactly what you're making and it gives you the option to brew it stronger, if you like. You can also get hot water on-demand. Just be sure to buy K-cups that have the official checkmark on the outside of the box. It should say "for use in all Keurig K-cup brewers." If the box has that checkmark and verbiage, it'll work in the new Keurig 2.0 with no problem. Here's what you should look for on the packaging:

HOW TO ENTER: To throw your name in the online hat to win the new Keurig 2.0 brewer, click on the words "post a comment" at the bottom of this post and tell us what your favorite drink is. (Are you like Sheldon from the Big Bang Theory, who likes to serve a hot beverage when someone is feeling distressed? 🙂 ) Shannon and I are both hot chocolate girls, but we also love a good cup of hot tea on a cold morning.
INCREASE YOUR ODDS OF WINNING: If you'd like to increase your odds of winning the awesome Keurig 2.0, just share! Email friends and family about the giveaway and CC us so we'll be sure to give you credit. We'll give you an extra chance to win for each person you tell. The email is giveaways@nwaMotherlode.com.
(You can also earn an extra chance to win by signing up to receive the free email newsletter we send once a week. The sign-up box is at the top right of this page.)
BE SOCIAL: You can also earn extra chances to win by commenting on our Facebook page, following us on Twitter or following us on Pinterest. If you do any of those, just mention it in your comment or email so we can give you proper credit.
Good luck! We'll notify the winner via email at the end of the week, so you can be brewing your favorite drink by this weekend! Watch your inbox for the news.