If you'd love to have a special gingerbread house to build with your kids this year, you're going to love this week's sweet giveaway. FIVE moms in Northwest Arkansas will win a Gabby's Dollhouse Limited Edition Baking Kit so you can create your own Gabby's gingerbread house.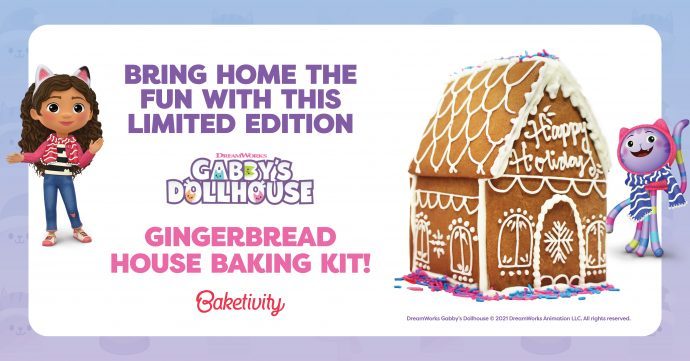 DreamWorks Animation's Gabby's Dollhouse and Baketivity are teaming up so families can design cat-tastic gingerbread houses with Gabby and the Gabby cats. We know so many kids who will LOVE this! (If your kids aren't already obsessed with this show, you can stream Gabby's Dollhouse on Netflix.)
HOW TO ENTER:
If you'd love to win a Gabby's Dollhouse Limited Edition Baking Kit, scroll down to the bottom of the post and past the comments posted by other local moms. Then write a quick comment telling us what you love about baking with your kids. (Our favorite is the eating part!)
You can also email your answer to us at giveaways@nwaMotherlode.com.
Good luck, mamas! We'll pick winners at random on Wednesday.
NOTE: If you don't want to wait on luck to win your gingerbread house, you can visit baketivity.com to order your Gabby's Dollhouse Limited Edition Baking Kit which includes step-by-step instructions and all the dry ingredients you'll need.