Note from the mamas: Congratulations to Julie Brannon, winner of the four Polo in the Ozarks tickets!
Woo-hoo! It's giveaway time again! We always like to bring giveaways to Northwest Arkansas  mamas which pass our strict test: they must have the "wow" factor. This one has definitely got it.
We're giving away FOUR "gala package" adult tickets to attend the whole day of Polo in the Ozarks events on Saturday, Sept. 10  — a $300 value! Wouldn't this make an awesome double date or fabulous Girls' Night Out? We think so.
ABOUT THE EVENT: Not only does it feature the area's only polo match, the Polo in the Ozarks event also includes tailgate parties, dinner and dancing under the stars, children's activities, and both live and silent auctions. Tickets for the Polo match are $15 for Adults and $10 for children. The Gala package, which includes the match and dinner are $75 for adults and $25 per child.
Kids six and under are free and there's a petting zoo, pony rides and all kinds of kid-focused activities. There's actually a drop-off area for kids with supervision provided during the gala.

With almost 2,000 attendees every year, Polo in the Ozarks is Northwest Arkansas' longest running charitable event, benefiting Life Styles, Inc.– a nonprofit supporting adults with disabilities in Washington and Benton counties since 1976.
The gates open at 4 p.m. and starts with the silent auction, tailgate parties and children's activities. The polo match begins at 4:30 and the gala begins at 7. The gala includes a live auction and dinner is provided by Spring Street Grill. Dancing under the stars courtesy of Big'Uns.
The theme this year will again be Polo around the World and each tailgate pair will be assigned one of the 77 countries that have Polo Clubs.
HOW TO ENTER: Click on the orange comment button below and answer this question: When you think of polo, what immediately comes to mind? Polo makes us think of Prince William, cool hats or that one scene in Pretty Woman. The Northwest Arkansas polo event is more family fun than super-fancy, though, and supports a great cause!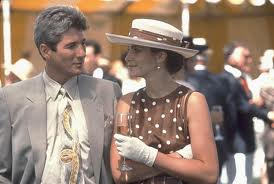 HOW TO INCREASE YOUR ODDS: As always, we reward those mamas who help us spread the good word about giveaways here on nwaMotherlode.com. Just email your friends about this opportunity and we'll give you an extra chance to win for every friend you tell. Be sure to put giveaways@nwaMotherlode.com on the CC line of your email so we can give you proper credit. Couldn't be easier.
If you want to buy Polo in the Ozarks tickets now, click here to order tickets online.
Good luck in the giveaway! (Remember that all our drawings are completely random, so anybody can win!) Have a great week!