Date night or Girls' Night Out, anyone? AMP Fest is the perfect answer!
This is a fun event and we've got 2 FREE tickets (adults only) to give away! The festival is scheduled for Oct. 14th event from 4-9 p.m.
AMP Fest, now in its second year, is a beer, music and tech festival. Organized by Walton Arts Center's Corporate Leadership Council, this event is designed to raise awareness and to benefit Arts Education programming at Walton Arts Center.
The one-day festival includes cutting-edge games, technology activations and interactive experiences as well as live music on three stages and unlimited free samples of more than 60 local, regional and craft beers from more than 20 selected breweries. Plus, there will be great food available to purchase.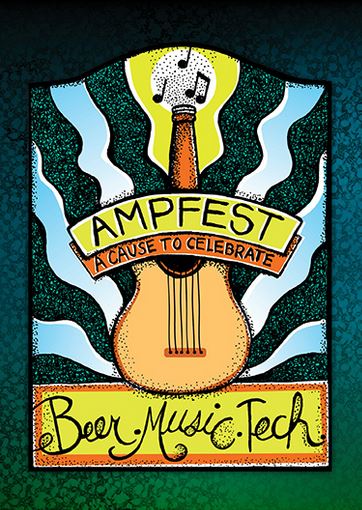 HOW AMP FEST HELPS LOCAL KIDS (even though it's for adults): Last year, attendees helped raise over $83,000 towards Arts Education programming and the goal this year is $100,000.
The Masquerade Ball in February and AMP Fest in October are two big annual fundraising events that directly benefit arts education initiatives. With the help of the CLC and funds raised from these two events, Walton Arts Center is able to create a space for all students to have access to the same opportunities—a chance to see the beautiful things in life and see themselves and the world differently through the arts.
Whether a field trip to the arts center, an artist-led workshop in their classroom, or training teachers in how to integrate arts in the classroom, students benefit from having the arts as part of their school experience.
"Art taps into what makes us human… through the arts we can help a literacy teacher learn to use drama in a way that helps kids become better readers. Or we can teach a science teacher how to use movement and dance to help kids gain a better understanding of science concepts like water cycles," said Laura Goodwin of WAC.
HOW TO ENTER: If you'd love to win these 2 tickets to AMP Fest, click on the word "comments" (right under the headline of this post) and scroll down to the bottom of the comments posted by other moms. Then type a quick comment telling us why you need an adults-only night out RIGHT NOW.

You can also email your answer to us at giveaways@nwaMotherlode.com.
INCREASE YOUR ODDS OF WINNING: Help us spread the word about this giveaway by emailing your friends and family about the giveaway. We'll give you an extra chance to win for every person you tell. Just be sure to put giveaways@nwaMotherlode.com on the CC line of your note so we can give you proper credit.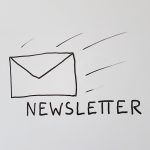 Our newsletter subscribers get access to the good stuff, including exclusive giveaways (like this one), information about local events, local mom interviews, recipes and more.
The nwaMotherlode newsletter is delivered straight to your inbox so you don't miss anything awesome. CLICK HERE to sign up. We won't fill your inbox with info, no worries. We only send out newsletters when there's something in it for you — and we know you'll be interested in hearing about it.
BE SOCIAL: You can also earn extra chances to win by commenting on our Facebook page, following us on Twitter or following us on Instagram. If you do any of those, just mention it in your comment or email so we can give you proper credit.
If you don't want to take a chance on missing this festival, tickets are currently on sale for AMP Fest. Price is $45 and includes a collectable glass for beer sampling and access to all tech activation experiences. Tickets can be purchased in person at the Walmart AMP Box Office in Rogers, Walton Arts Center Box Office in Fayetteville, by calling 479.443.5600 or visiting www.amptickets.com.