13 "If you then, being evil, know how to give good gifts to your children, how much more will your heavenly Father give the Holy Spirit to those who ask Him!" Luke 11:13 (NKJV)
Editor's note: This week's column is a follow-up to news Brother John shared last week about a car accident that took the life of one of his church members, a husband and father of 3. Click here to read that column.
By Bro. John L. Cash
The funeral visitation this week was one of the largest I've ever seen. It was scheduled to begin at six o'clock, but people began to line up more than an hour before that. Over 900 people signed the condolences book, and the last visitor greeted the family at 10:15 PM.
The funeral service the next morning, likewise, had an overflow crowd. Before, during, and after, there were multitudes of people diligently serving in so many ways. I've had so many people tell me that they felt like the Holy Spirit touched every part of the service and every part of the day. That can only be because so many people everywhere were offering up so many prayers.
It was a sad, emotional day—but it was helped because the Lord and His people were present.   
The Bible teaches that the Holy Spirit gives believers power to do the work of God. (Acts 1:8) And in today's Scripture lesson (at the top) Jesus says that our Heavenly Father gives the Holy Spirit to those who ask Him.
Let's begin right now to ask, serve, and pray.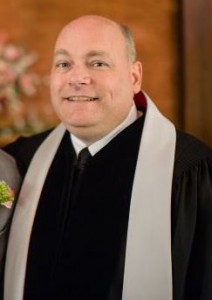 Dr. John L. Cash is the "Country Preacher Dad." He was raised in Stuttgart, Arkansas, and has spent the last 32 years being a country preacher in the piney woods five miles south of the little town of Hickory, Mississippi. He recently retired after 28 years as a Mississippi public schoolteacher, and is now a stay-at-home-grandpa with his new grandson, Landon Cash. He and his lovely wife, Susan, have just moved into a pretty brick house in town (that came with free "outdoor cats.") Their kids include Spencer (age 26), his wife Madeline (age 26), and Seth (age 23), and his wife Leanne (age 22). You can send him a note at brotherjohn@ilovechurchcamp.com.
Save
Save
Save
Save
Save
Save
Save
Save