By Andi Douglas, Northwest Arkansas mama and nwaMotherlode Beauty Editor
Since face masks may still be a requirement for many Halloween activities this year, we might as well find a fun way to work them into our costume plans. It's time to focus on our eyes and finally perfect the elusive cat eye.
Or, since Halloween is the perfect time to jump outside your comfort zone, you can really amp it up with elaborate makeup techniques,
like adding jewels and neon glow makeup that will react in a blacklight.
I'm obsessed with the vibrant colors and tradition behind the Mexican Day of the Dead folk art sugar skulls.This Day of the Dead Body Jewelry is easy to apply and a fun way to celebrate the Latin American holiday. You can place the stickers in any unique pattern, just make sure you clean your skin first with an oil-free cleanser like micellar water to make sure they don't fall before you have a chance to fill your candy bag.
You can complete the look with a friendly sugar skull gaiter or get your crafty on and embroider your own unique mask.
Thankfully the trend of bringing to life our favorite Snapchat filters has given us plenty of cute animal inspired makeup tutorials. Even though there are several realistic looking animal face masks (or even cute animal print masks) to choose from, I love the simplicity of these monochromatic masks, especially if you really want your own makeup artistry to shine.
Thanks to the popularity of the HBO drama Euphoria, bedazzled makeup will be a huge trend among the youths or the super cool moms, which I am clearly not.
Rhinestones, like these self-adhesive gems, are a staple when glamming up a makeup look. To make your look last all night, use eyelash glue applied with a toothpick to give the gems some extra hold. This safe-for-the-skin adhesive usually comes in a tiny tube, easy to carry along with you for on-the-go touch ups.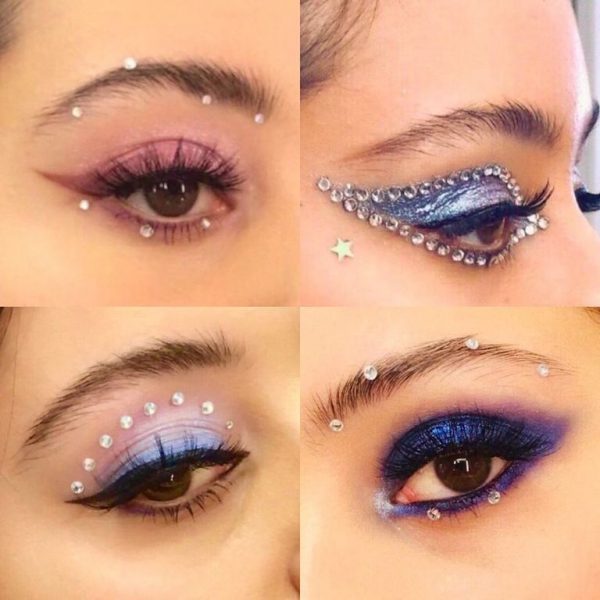 Don't forget an eye-catching base before you jewel-up. Maybelline Color Tattoo Eye Chrome EyeShadow comes in a variety of hues that are impressively metallic and can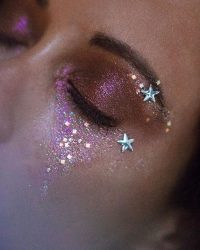 last up to 24 hours of rocking the Monster Mash. (My cheesy mom factor is turned up to 100 today, sorry.)
Revlon PhotoReady Eye Art Lid+Line+Lash has just as much drama but uses glitter for its wow factor. There is no reason to keep either product contained to your eyelids and are perfect for recreating Zendaya's signature teary-eyed looks on Euphoria.
The character Jules is an artist who likes to use herself as a canvas using neon hues and geometric shapes to frame her eyes. This can be achieved using a well-sharpened eyeliner pencil or a powder liner applied with a fine-tipped, wet makeup brush.
I generally try to find affordable dupes for trendy makeup, but the reviews and overall quality of the SUVA Beauty Acid Trip Hydra FX body paint makeup makes it worth the investment, even more so if you intend to use it close to your eyes and use multiple layers for a highly pigmented look. This style is easier to wear than rhinestones, especially on your lids and will really wow under a black light.
For more detailed instructions on how to create these looks from the artist behind Euphoria's beautiful palettes, Doniella Davy provided a tutorial for Elle that anyone can follow.
The girls found these cheeky Halloween masks for us to wear on Halloween. Aren't we just the funnest parents ever? Joe's eyes may be saying, "Stop, I hate this" but his heart is saying, "Stop, I hate this."
Don't worry, he knows who he married and it's easier to just go along than to fight me on this silliness. Have a Spook-tactular and safe Halloween, Mamas!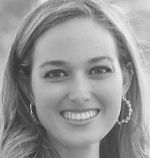 Got a beauty or hair question for Andi? Send it to us so she can write about that topic in an upcoming Beauty Buzz. Email it to mamas[at]nwamotherlode[dot]com. Click here to read more beauty posts by Andi.