By Andi Douglas, mama of 3 and nwaMotherlode beauty editor
BOO! Did I scare you? Did I? Did I? BOO! How about now? I got you that time for sure!
Is anyone else living this Halloween nightmare? Having to pretend scream over and over for a 100% unscary and non-stealthy little one is enough to send you to the grave, or at least hide behind the pretend grave in your neighbor's yard with a glass of wine.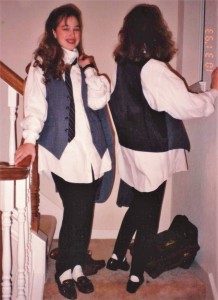 Halloween has never been my favorite. I don't decorate with cobwebs, at least not intentionally, or dress up like a scary decomposing corpse. I was more in the cutesy nod toward a costume camp. We were lawyers, can't you tell? Thank God I had black stirrup pants to complete the look.
So, the idea of Halloween-themed beauty treatments that leave you looking more glam than glum is right up my alley.
Etsy seller TheBubblingCauldron has come up with several spooky offerings to treat your darker side, especially if you are a Walking Dead fan (I heard Sunday was kind of a big night for the WD fandom).
The green, chunky texture of the Zombie Scrub will slough off all that dead skin that tends to accumulate posthumously or, you know, from everyday life.
Her cheeky list of ingredients including hemlock and swamp water would make this a fun gift or party favor, but in actuality contains perfectly legit ingredients like honey and sugar. Also, the Witch Cream lotion would be a cute nod to the season and a treat for your guests in a powder room.
If vampires are more your horror genre of choice, the Vampire Facial will lure you in like Dracula's thrall. Or if you are just really into fuller skin with less wrinkles, that's okay too. This is a more organic alternative to traditional fillers. Using the patient's own blood to create a serum by extracting the platelet rich plasma, the esthetician then injects the blood back under the layers of tissue.
The immediate result is a plumper face, minimizing lines, but in the long term, the treatment boosts collagen production and provides overall clearer skin. The day of, you will look pretty red and a little scary, so bonus if you have this done on Halloween, you have a built in costume that will scare the pants off the neighbor kids.
Although cheaper than a facelift, the pricetag of over $1200 per treatment might be enough to make you hide under your bed, but the results should last about 15 months. If you would like to see the cringey procedure yourself, Kim K was kind enough to share her experience, as well as a less dramatic take on the procedure by Ruthie Friedlander from Elle.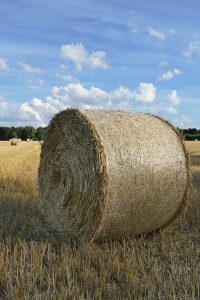 If you like some traditional fall Halloween decor, but find yourself with the conundrum of how to get rid of leftover hay bales when it's time to deck the halls, have I got a treatment for you! Hay Bathing! It is a very real thing, mostly in Europe for now where spas charge you actual real money to sit in a bathtub of warm, fatty (wth does that mean) hay and absorb the restorative, and itchy, properties whilst opening and cleansing your pores.
Made popular when farmers and biblical heroes of yore would lay their weary heads down in the comfy hay and wake r-eenergized (who'd of thunk it?), people are jumping right on that hay wagon. Guys, I can't even with this one…I literally shook my head the entire time I wrote this part, but I promise I'm not making it up.
Now I want you all to take good care of yourselves and be healthy this Halloween. Make sure you steal all of the dark chocolate out of your kids buckets and stick to red wine because it's good for your heart — and your soul — to be honest.
Have a Boo-tiful week, mamas!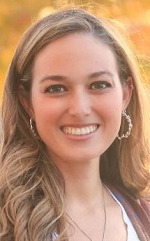 Andi Douglas is a mama of three and loves to play with makeup and other beauty supplies. She likes to try new products and services in the name of beauty editor here at nwaMotherlode.