By Andi Douglas, Northwest Arkansas mama of 3 and nwaMotherlode Beauty Editor
Happy Halloween, Red Ribbon, Daily Theme Dress Up, Eat-all-the-Candy Sugar High Week! I hope you have plenty of coffee and a tie-dye bandana that, for some reason, signifies that your 5-year-old is drug free.
Since it's the spookiest time of the year, I figured it's the perfect moment to share with you one of my favorite time-suck internet wormholes ever, the video series by Bailey Sarian, Mystery&Makeup. Bailey is an extremely talented makeup artist who loves true crime, and she videos herself applying her makeup while telling the gripping stories of the most famous killers. That's it; that's the full premise and it is amazing.
Her Facebook videos are about 10-15 minutes but, if you have the time, her YouTube channel has lengthier versions, around 30 minutes. All of the products Bailey uses are listed under the videos if you see a makeup look you want to copy. I'm not a fan of scary, horror genre entertainment, so this is just the right amount of creepy and fun to waste that extra hour you're getting this weekend.
Now, if you're like me and wasted your full screen time allowance binging Mystery & Makeup, you probably didn't take the time to wash your hair and that's okay. I have precious little "me time" and sometimes I don't want to spend it under a blow dryer. I like the image that conjures up of me sitting under one of those giant bonnets in a pink salon chair like Beauty School DropOut from Grease 2. I digress…cut to me with funky hair and a looming date night. Oops! No reason to don your kid's giant panda head from his Halloween costume, we've been blessed with the busy moms superhero…Dry Shampoo! (Dun-da-da-duuuuuun)
I feel obligated to talk about the most popular and common brand, Batiste Dry Shampoo. With it's affordable price and large variety, Batiste is a favorite for many people, my sister swears by it, but I have mixed feelings. It's good for drying up oily roots but does not provide a lot of volume and leaves a white overcast on blond hair. The brunette version does not seem to have this problem but that doesn't help my flaxen-haired friends. Some of the mixed reviews may be from the product source itself.
Several reviewers on Amazon stated that the bottles bought from the mega-site look different and have a different consistency than ones bought at regular retailers like Target. So, I'm not saying Batiste is bad, it's just not for everyone.
Another great option is OGX Bodifying Bamboo Fiber Full Dry Shampoo Foam. The foaming product is easier to massage into your roots providing volume while soaking up excess oil and smells great!
If you're like me, my struggle with second-day hair is frizz control and dry hair. An alternative to typical dry shampoo is Cake Beauty The Locks Smith Hydrating Dry Conditioner. This hydrating spray-in conditioner revives your curls and adds luster to frizzy hair.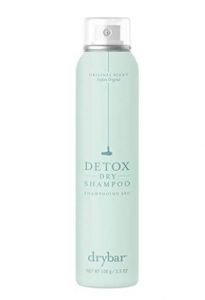 For fine, thin hair DryBar Detox Dry Shampoo gives lift and dries up those pesky roots to buy you some extra time between washes. One reviewer said she had the best results when she sprayed it on before bed and let it sit overnight. Also, remember to hold the can away from your head by at least 8 inches to prevent build up from weighing down your locks.
Dry shampoo can be a tough nut to crack. For every great review, there's also a bad one. One person loooooves the smell, another felt physically ill. Perfect for blonde hair, nightmare for brunette, a curly girl's dream, caused flat dull hair for fine hair. So if you've tried dry shampoo in the past and hated it *raising my hand,* don't give up. There are as many varieties as there are hair types. Pay close attention to reviews and ask your friends who have a similar hair type what they prefer or if you can test out their brands.
Congratulations on all the free time you'll have now to lounge around and eat bon-bons ala Peggy Bundy, now that you never have to wash your hair again. Just kidding. Let's not become something scarier than that one house on the block that makes your kid cry every Halloween. Happy Trick or Treating and here's hoping your kids decide they hate chocolate this year and give you all the good stuff!
Happy Halloween, Mamas.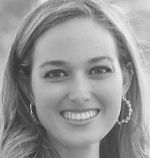 Got a beauty or hair question for Andi? Send it to us so she can write about that topic in an upcoming Beauty Buzz. Email it to mamas[at]nwamotherlode[dot]com. Click here to read more beauty posts by Andi.