By Andi Douglas, nwaMotherlode beauty editor and mama of 3
I am on a mission to get everyone I meet to use facial sprays in their daily routine. So far I have converted my mother, who fights change like a toddler fighting naptime, and now I'm moving on to the world! Bwahaha!
My sad attempt at an evil laugh aside, I really do think that of all the beauty trends and innovations I've come across, using a setting spray has changed my makeup game the most. And I'm including face masks here and they are life!
As someone with dry skin, by the time I'm finished with all of my powdered bronzers and blushes and Airspun powder, my face feels like the Sahara. Hard Candy Sheer Envy setting spray is my go-to spray for not only soothing my skin but creating a protective seal for my makeup that gives me all day lasting power. As a chronic face toucher, when I removed my makeup at night in the past there was hardly anything left. Now I have to use several cotton pads to make sure I got it all. I toyed with the idea of taking a picture of my results but it was just too gross so you'll have to take my word on it.
It can be a little unsettling when first using a spray because, as my mother put it, your face just feels all wet. But after her big sister recommended it also, she finally gave in and even told me I was right and she should have listened to me. The Devil just called and asked to borrow my ice skates, y'all.
Putting on my setting spray has quickly become my favorite beauty step because of the refreshing coolness so I decided to explore some other sprays to add to my regiment.
First on my shopping list is the new Garnier SkinActive Hydrating Facial Mist with Aloe. This affordable spray can be used as a hydrating primer as well as a midday refresher. When your skin begins to feel dried out and tires and spritz of the aloe infused spray can be a perfect pick-me-up. Spraying your face will not wash away your makeup but actually reactivate the products you applied in the morning and give you a fresh face.
With the sweet coconut smell, Pacifica Coconut Essence Hydro Mist gives you the added bonus of aromatherapy while it soothes stressed out skin. It can be applied before your makeup or during the day for extra moisture. Just close your eyes and pretend it's the cool ocean mist before you have to open your eyes again and face the mountain of very real laundry.
If you prescribed to a minimalist view on beauty products then you'll love this multi use spray. Heritage Store Rosewater and Glycerin Atomizer Mist has a perfect 5 star rating. The simple formula smells so good reviewers are using it for pillow sprays and a room mist as well as on their skin. One reviewer even used it in their hair to help soothe a dry, itchy scalp.
Although all of these mists can be used as a primer, the Smashbox Photo Finish Primer has such rave reviews that it's going to the top of my wish list. By adding this as a primer after moisturizer and before foundation, dry skin will be a thing of the past. No more caked on foundation look or flakey skin around your poor allergy tortured nose.
The convenience of a spray over a traditional lotion for skin care is rising in popularity as the world keeps moving at a faster and faster pace. Formulas vary from straight water to complicated combinations of vitamins and plant-based extracts, so there are a lot of options to find your perfect fit.
As the school year winds down and the dreaded May mayhem (May-hem?) falls upon us, a quick midday pick-me-up sounds perfect. And since we can't drink margaritas on a field trip, a facial mist will just have to do. Happy last few weeks before summer, Mamas!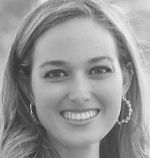 Andi Douglas always makes us laugh and is the mama of three especially cute kiddos. She loves talking about hair and make-up, so send her a question about either of those two topics and she'll be happy to help a mama out. Email her at mamasATnwaMotherlodeDOTcom.