It's Thanksgiving week! Kids are home, family and friends are coming to visit, and you want to know what to do – besides shopping!  We have you covered; here are some great family-friendly things going on this weekend in Northwest Arkansas.
Green Friday At Hobbs State Park
Come spend the day after Thanksgiving (AKA Black Friday) on the green-side with Hobbs.  There are opportunities to get active and shed off those calories OR hangout and listen to native flute players, explore hands-on activities, learn about the resources at the park, and more. Some activities include: Run with a Ranger, Insect Exploration, Crafts, Fly Tying, Native Flute Players, and S'mores Roasting.
Date: Friday, Nov. 24
Time: Varies per activity, see schedule
Location: Hobbs State Park
More info: Click here
Family Kayak Night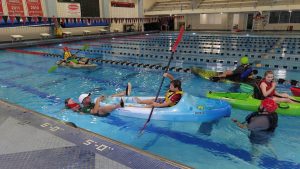 This will be a fun night that parents can paddle with their kids. Parents must be with there kids so this pool session will be priced as a pair. Bring your own kayak or rent one for a separate charge. Tickets: $20 for a pair & only $5 for each additional child in your group. LIMITED SPOTS so sign up today by emailing events@arkansasoutdooroutfitters.com.
Date: Friday, Nov. 24
Time: 6:30 p.m.
Location: Jones Center
More info: Click here
Super Saturday: Story Time With Rachel
Are the grandparents in town for the Thanksgiving holiday? Have them bring the kids to a fun story time with Rachel, one of the youth librarians while you stay at home, put your feet up and nosh on some Turkey Day leftovers.
Date: Saturday, Nov. 25
Time: 10:30 a.m. – 11:30 a.m.
Location: Fayetteville Public Library
More info: Click here
Everything is Mama Story Time
Jimmy Fallon is back with a follow-up to his bestselling picture book Your Baby's First Word Will Be DADA. His new book, Everything is Mama, is a lighthearted look at the world from a baby's point of view, as different animals try to teach their children that there are other words in addition to mama. Activities to follow.
Date: Saturday, Nov. 25
Time: 11 a.m.
Location: Barnes & Noble, Rogers
More info: Click here
Christmas Parade of the Ozarks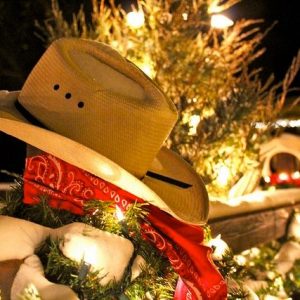 Come to the 21st Annual Christmas Parade of the Ozarks "Christmas Around the World". This time-honored tradition is a festive, family-friendly, event you won't want to miss.
Date: Saturday, Nov. 25
Time: 6 p.m. – 8 p.m.
Location: Rodeo of the Ozarks
More info: Click here
---
The 5 events above offer some great options for the family, but if you have a sitter this weekend — and you're in need of a date night or a Girls' Night Out — our Friday 5 sponsor, Black Apple Crossing, always has a fun line-up of events during the week and on weekends.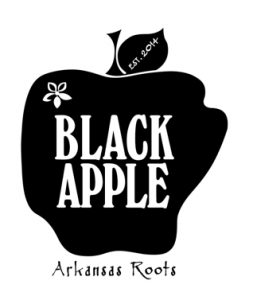 This Friday is Black Apple Friday! They'll be releasing their latest cider, Shadow Queen, an oak-aged Imperial peach cider suffused with a hint of vanilla for the holidays. The Couch Jackets will perform from 8-10 p.m. 
Then on Saturday you can hear  JKD and the Ozark Renegades (Saturday night, November 25 at 8 p.m.). They also have Taco Tuesdays, trivia nights and book club events during the week! BAX has a new event every Thursday called Sip & Stretch Cider and Yoga Night starting at 7:30pm. 
Black Apple Crossing is the state's first cidery. It's located in downtown Springdale off Emma Avenue just past mile marker 13. Black Apple Crossing has produced naturally gluten-free hard apple cider with no added sulfites or other preservatives since July 2015. Click here to visit the Black Apple Crossing website.
The tart cranberry cider, The Cranny Smith, has returned. On tap now!