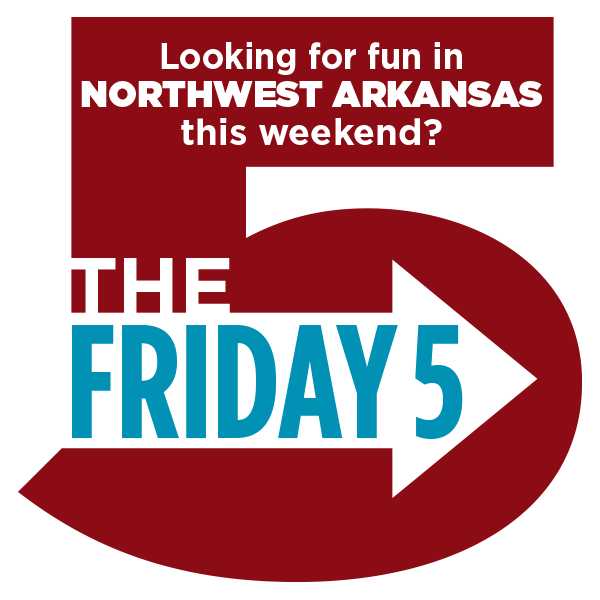 1. Pickin' Post Concert: John Gorka
Friday, February 10, 2 to 4 pm
Location: Fayetteville Public Library
John Gorka is an internationally known folk singer-songwriter from New Jersey. One of his albums graced the Billboard Folk Charts and was one of the most played folk albums on the radio. The FREE show will be hosted by Pickin' Post radio show host Mike Shirkey. The library is expecting a large crowd, so they request that those who plan to attend RSVP online (no tickets are needed).
More info: Click here.
2. Vulture Venue Day at Devil's Den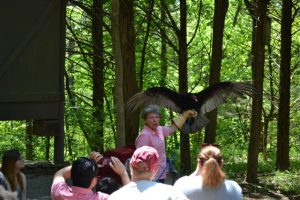 Saturday, February 11, 9am to 7pm
Location: Devil's Den State Park Visitor's Center
Arkansas state parks are celebrating Arkansas' birds in the month of February, and Devil's Den State Park is hosting an event on Saturday to dispel myths about the misunderstood and underappreciated vulture! Various events are scheduled throughout the day, including The Lynn and Igor show from 1 to 2pm, where Lynn Sciumbato from Morning Star Wildlife Rehabilitation Center will introduce the audience to Igor the Turkey Vulture and educate about the importance of vultures for our ecosystems. Be sure to bring your camera!
More info: Click here.
3. Storytime at Museum of Native American History
Saturday, February 11, 10:30 to 11:30am
Location: The Museum of Native American History in Bentonville
Storytime happens at the Museum of Native American History once every month, and is mainly for 3 to 8 year olds (but all ages are welcome!). This month's story is the Abenaki folktale "Raccoon's Last Race." North American native tribes consider the raccoon to be a trickster spirit, so be prepared for a funny, tricksy story! Storytime will end with a game of "Pin the tail on the raccoon"! If you would like to bring a group please call or email the museum.
More info: Click here.
4. "The Sword in the Stone" Showcase with Arts Live Theatre
Saturday, February 11, 10:30am
Location: Walker Community Room at the Fayetteville Public Library
The talented actors of Arts Live Theatre will be performing sections of their current show, "The Sword and the Stone," at the public library this weekend! The Arts Live Theatre is a non-profit, professional kids' and youth theatre group out of Fayetteville, Arkansas. This family event is free and open to the public. This event will be a great way to introduce your kids to live theatre—with a show featuring other kids!
More info: Click here.
5. Pop-Up Concert with The House of Songs at Crystal Bridges
Saturday, February 11, 1 to 2pm.
Location: Crystal Bridges
Crystal Bridges is hosting a free pop-up concert this weekend featuring musicians from The House of Songs in Austin, Texas. The musicians hail from all over the country and the world—including performers from our own northwest Arkansas region, as well as Sweden, Ireland, and Denmark! The concert will be held in the Twentieth-Century gallery of the museum. Go listen to talented singers and songwriters, surrounded by amazing art!
More info: Click here.