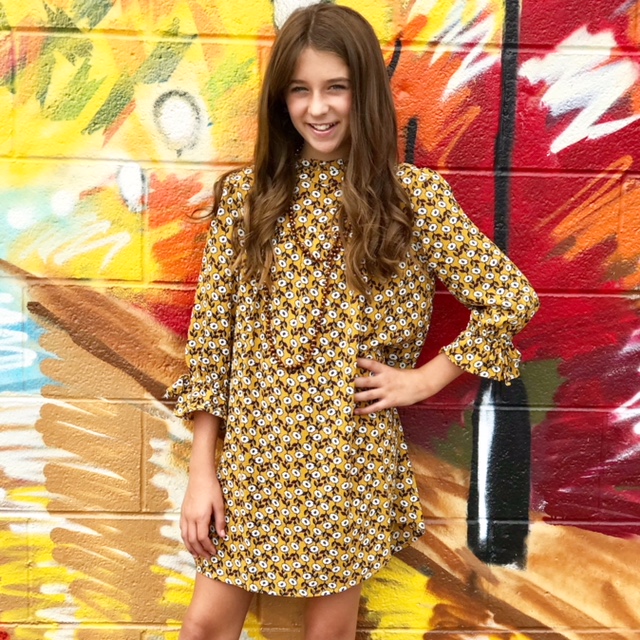 OK, we know school started last month, but it's too dang hot in Northwest Arkansas in August to wear traditional "fall clothes".
But it's officially September now and we can start pretending that the hot days are mostly gone and wear some fun, fall clothes. Of course, it won't be official until the 22nd, but that's ok.
Our fun Motherlode sponsor, Chatterbox Shop in Fayetteville, has some great fall girls and tween clothes out now, so we wanted to give you a little fashion show so you'll know what's "best in class" this fall (we wonder if they have the Hayden high collar floral dress above in mama sizes…). Chatterbox owner, Shannon Benham, said yellow and mustard are hot colors this fall — plus anything with a rainbow stripe.  She said they have cozy and comfy sweaters in gray and neutral colors arriving now.
She added, "We're looking forward to the cooler weather!"
Don't forget they also have LOTS of dance wear/shoes, accessories and women's athletic wear/tees (that's us, mamas!!). In dancewear, Shannon said Chatterbox has added a new brand from the West Coast, Honeycut.  They have beautiful leos and separates with a sporty design.
Now, for the fall fashion show:
Mid-rise girls jean by Celebrity Pink: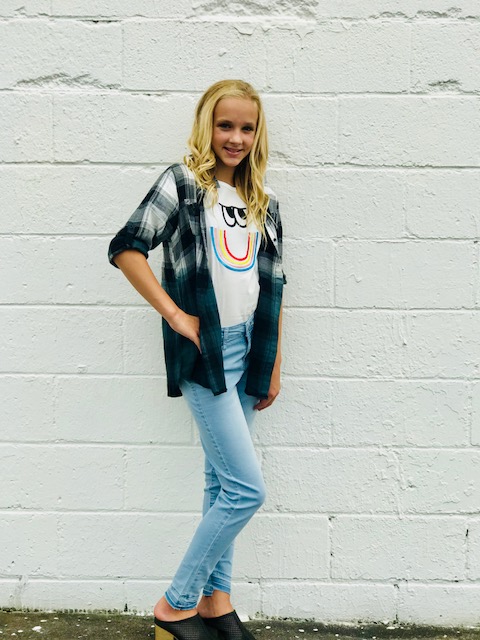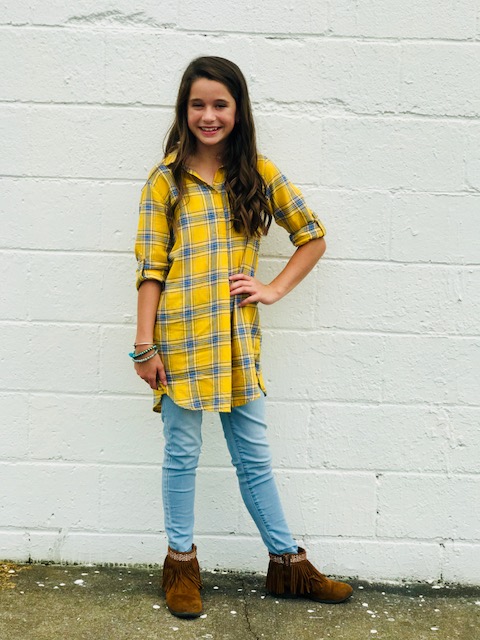 This Pomelo heathered gray sweater is soooo cute and those other two tops would make us happy, too: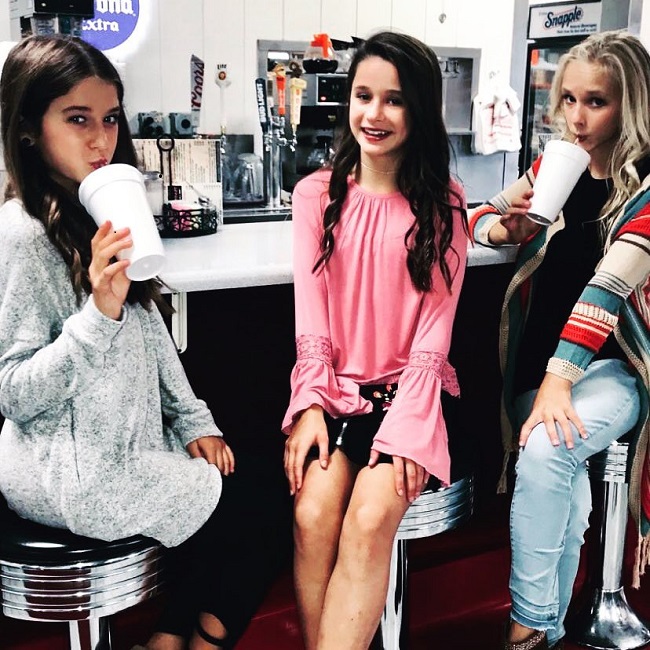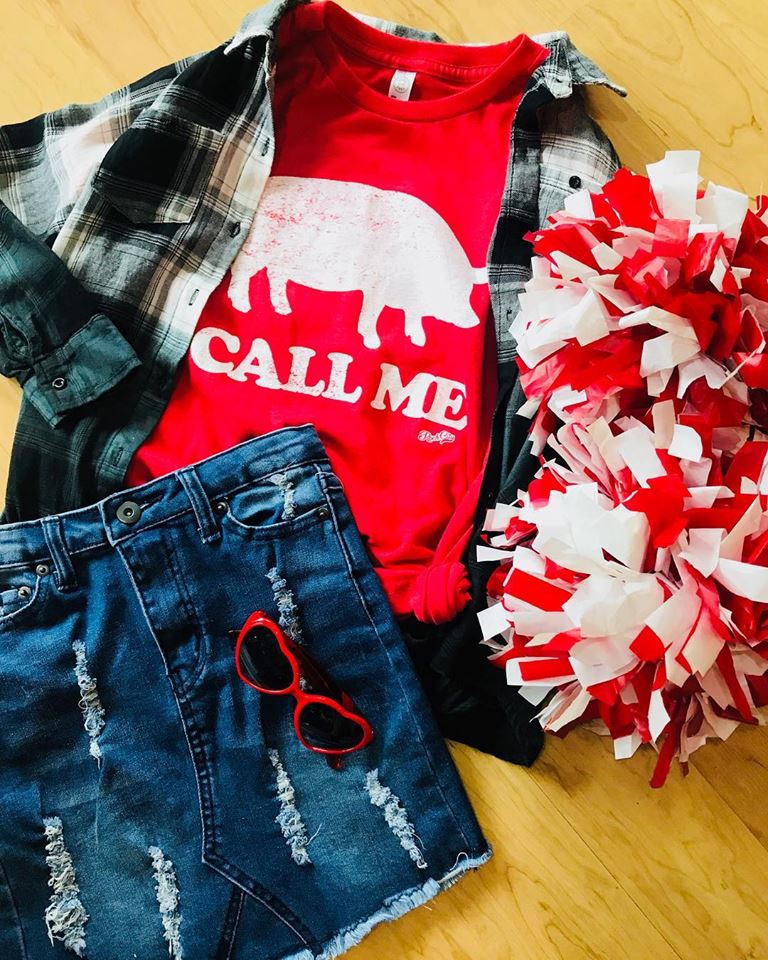 And for sleepovers and cozy fall nights, some Candy Pink Girls: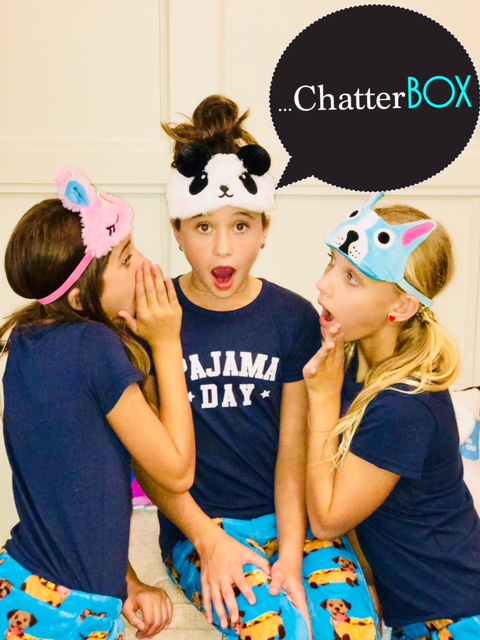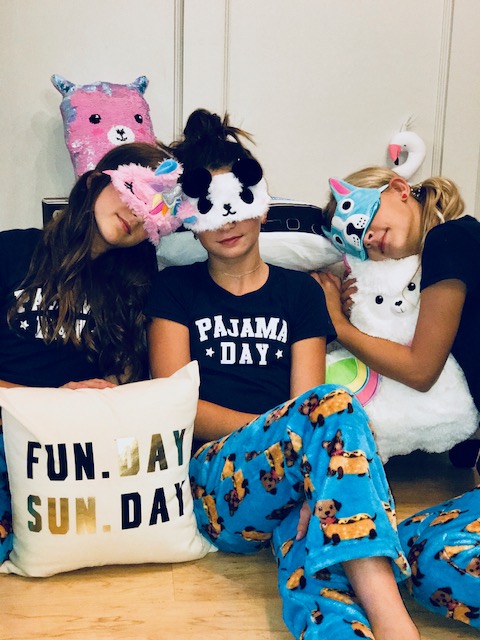 And let's not forget some fun accessories for birthday gifts or Christmas (yes, we just went there). The Chatterbox owner said their newest accessories include adorable socks with llamas, sushi, french fries, etc.  And guess what? They just returned from market with leather bracelets and tortoise earrings that are GREAT FOR MOMS. Yes, please 🙂
Now for a few giftable accessories:
Donut faux fur slides: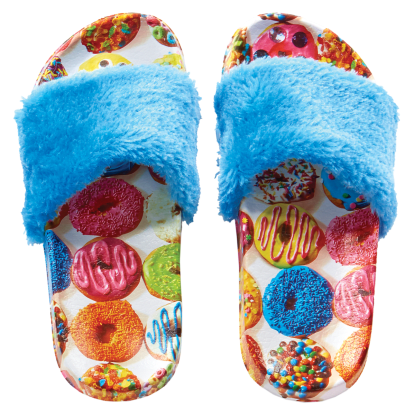 Llama trinket tray: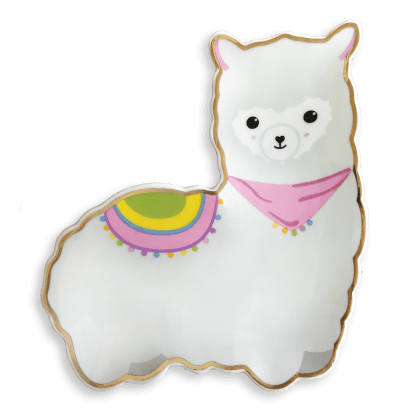 Unicorn night light: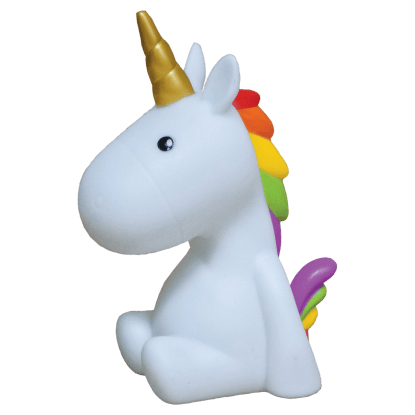 Click the following to visit all the Chatterbox Shop platforms: Chatterbox Shop website, Facebook, Instagram.