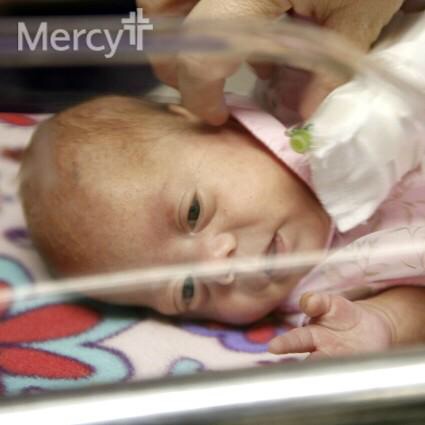 We know lots of families like to to help others — and give back — during the holiday season.
We'd like to suggest a gift to the NICU at the nonprofit health care organization, Mercy Health Foundation. Each year, Mercy provides millions of dollars in charity care in the Northwest Arkansas region through the generosity of people in the community who donate.
Mercy's Neonatal Intensive Care Unit (NICU), where the tiniest patients can be found, is a current focus for The Mercy Foundation. Among the most precious, these little babies are also the most fragile and require a higher level of care.
"There isn't anything more precious than a little newborn, yet at the same time, there isn't anything more heart breaking than seeing one sick," said Clark Ellison, regional vice president of  Mercy Health Foundation. "It's our privilege as the Foundation to partner with our community to bring the highest level of care to these little patients and their families."
From pacifiers to diapers and baby hats, there are lots of ways to help Mercy care for these little ones and their families, and each and every cent donated goes into our own community:
♥ Baby hats: $36.94 per case would last 6 months in NICU.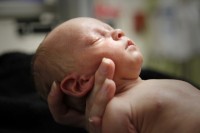 ♥ Baby Shampoo: $63.45 per case would last 6 months in NICU.
♥ Diaper cream: $78.94 per case would last 3 months in NICU.
♥ Pacifiers: $112.60 per case would last 3 months in NICU.
♥ Baby wipes: $132.00 per case would last one month in NICU.
The NICU is a care line that has received even greater resources this past year. Mercy added two new neonatologists, Dr. Kimberly Thornton and Dr. Wayne Stillick, onto the team and is also investing in the latest advanced NICU equipment, including a transport isolette and customized ventilators that provide specialized respiratory support to premature babies.
"We have a genuine partnership with our community sharing the same vision of providing care to all regardless of means," said Ellison. "It's a true collaboration, as neither could accomplish that vision without the other."
For more information on donating to the work of the Mercy Health Foundation, contact Clark Ellison with the Mercy Foundation at 479-338-2990 or click here to give to the NICU online.