By Carrie Perrien Smith
We moved this summer. As I packed the contents of the closets, I discovered a number of Black Friday deals I had purchased over the years. Still in the box. Taking up closet space. Now they're sitting in the dining room at the new house … still taking up space.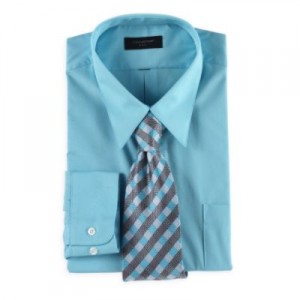 During this move, I watched my husband give away clothes he'd never worn. They were gifts. We spent money on them. Hard-earned money. Sheesh, one shirt could have been a nice meal for two. Maybe even a massage. Better yet, a few bottles of good wine.
Gift-giving is such a challenge. It's easy to buy for young kids. They love the simple things like the boxes toys come in. They don't really care what they wear and they'll grow out of it soon anyway. Even as they get older, you can ask them what they'd like to have and they tell you.
Somewhere between the teen years and when people become grandparents, something goes horribly wrong. Gift-giving is reduced to a guessing game. "What would you like for Christmas, Mom?" "Oh, I don't need anything, dear." "Really Mom, I'd like to get you something you need that you wouldn't buy for yourself." "I already have everything I need. I'd be happy if you'd just save your money." But you know you better show up with a gift or you'll never forgive yourself.
So Here's My Answer to the Same Old What-Do-We-Get-Our-Family-Members Dilemma
As we set out for holiday shopping this year, consider giving services where possible. Too often, we grab items within easy reach as we breeze through stores so we can check gift-buying off our to-do list. Too many of those gifts end up as never-redeemed gift cards, barely-used appliances, and sweaters that dress garage sale tables. Further, most gift packaging ends up in landfills.
Services Are Easy to Wrap, Consume No Closet Space, and Support Local Businesses
Giving services is almost as easy as giving a product. It just requires some thought and investigation.
Step 1: Make your own gift certificate to present to the recipient.
Step 2: Set up the service for the recipient and arrange payment. For pricier services, get together with several people to share the cost.
Consider performing the service yourself. A thoughtful, personally delivered gift is appreciated far more than just another credit card purchase that we'll pay interest on later.
You've probably noticed there is a big "shop local" movement. Giving a service as a gift is a great way to help local businesses. It is rumored that 68 percent of the money spent locally stays in your community. That's probably based on retail sales. However, that number increases when you patronize service businesses.
Unfortunately, it's not always that easy to know what you can buy locally and where. Small businesses have small marketing budgets and often do a poor job of promoting their products and services — or their presence for that matter. They are busy making payroll, handling human resources issues, paying taxes, wading through vendor sales pitches, and meeting with charities who ask them for donations. It's no wonder that potential customers have no idea where they are or what they do. That's why I made you a list of gift ideas. Read on.
Gifts People Can Really Use but Would Never Ask For
Aunt June needs help around the house more than she needs a food processor or scarf. Here are some really helpful gift ideas that you can buy wherever your family members live.
·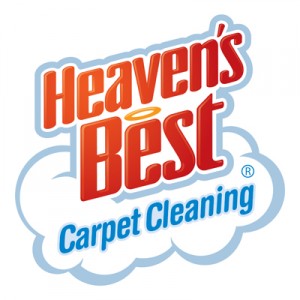 Carpet cleaning
·       Home organization
·       Whole-house cleaning
·       Blind cleaning, repair, or replacement
·       Window washing
·       Gutter repair and cleaning
·       Heat and air maintenance
·       Plumbing or electrical upgrades or repairs
·       Painting
·       Pressure washing
·       Landscaping
·       Lawn equipment repair
·       A gift card for a preferred pharmacy
·       A tank of gasoline
·       Car wash and detail
·       Hair salon services
·       Massages or spa services
·       Pet vaccination, boarding, or grooming services
Ideas for a Family Member with an Upcoming Special Event
Giving services works for other gift-buying opportunities as well such as wedding, graduation, or birthday.
·       Catering
·       Deejay services
·       Pre-marital counseling
·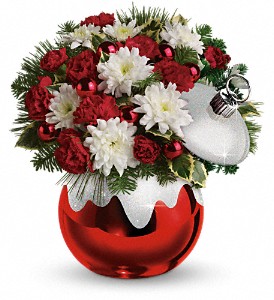 Marriage conference tickets
·       Floral arrangements
·       Photography sessions
·       Tutoring services
·       Personal or professional development courses
·       Foreign language classes
Choosing the Service Provider
Finding service providers on the Internet is easier than ever with a simple Google search. You can check a company's reputation by researching it on the Better Business Bureau's website. I commonly ask my Facebook friends for referrals and recommendations too. There is nothing wrong with just asking your gift recipient if they have a preferred company they use for that service.
Get Out of the Gift Box This Holiday Season
Even if your gift recipient doesn't live in your city, you are probably still helping a local small business somewhere. Take the time to give thoughtful, meaningful gifts. It will show you weren't just checking them off your to-do list. In an era where we have little time, it will prove to be one of the best purchases you can make — even when you provide the service yourself.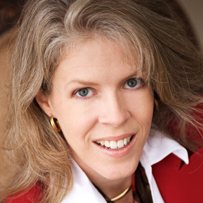 Carrie Perrien Smith is mama to Darcie and a pack of black dogs (Speckles, Snappy, Jazmin, and Midgieboy — in pack order), grandma to Robert, wife to world-traveler and Walmart-blue-bleeding Tom, daughter to Wayne and Phyllis, speaker bureau and publishing company owner, community activist, and home improvement junkie. Follow her on Twitter @soarwitheagles or contact her at carrie@soarhigher.com.