By Carrie Perrien Smith
Note from the mamas: Click here to read Carrie's previous post about fashion titled, "Is she really wearing that?"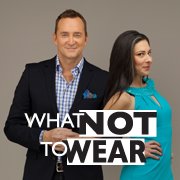 Every time I see a new fashion trend that falls outside the lines of professionalism, I wonder how my friends who work in human resources are going to address it in the employee manual.
Product manuals prevent people from doing stupid things that harm them. Many of the warnings in them are there because someone already did something dangerous with the product
The same thing happens with most company policy and procedure manuals. Most of the topics in them weren't there until someone had enough awkward conversations with employees about the topic.
We are at a loss to with what to say when it comes to poor workplace clothing choices. In the moment when we have to talk with our daughter or employee, all we can often come up with is "It's not appropriate for the workplace."
Well "appropriate" is probably too subjective and not specific enough to validate your concern. And just initiating the conversation is one of the most uncomfortable things anyone has to do.
While this model is designed for telling someone they need to change how they dress, you can use the same model for other difficult conversations.
How to Say It
When it comes to addressing a clothing choice, it helps to do it with the ultimate goal of helping the person be successful. Starting out by saying "You have a lot of talent" or "Your work is important to our company" can set the stage for the conversation.
Next, share your concern with a statement like "I'm concerned that your clothing choices are affecting the way people see your contributions here." Adding "I wanted to talk with you about that because I want you to be successful" will reinforce that you care enough about the individual to have this awkward conversation.
I don't recommend saying, "We've had people complain about your clothes" because you want to help the person focus on her (or his) development and not who complained.
Now is the time to be specific. Here is an example:
Your choice of clothing is pretty body-conscious. You have a great sense of style but it is too provocative for the workplace. When people work with you, I want them to see your helpful attitude [or your quality work]. Unfortunately, we don't live in a perfect world where people can look past distractions like showing too much skin. I'm afraid that this is hurting how people perceive you and will ultimately slow your career growth.
And then pause. Say nothing. Wait for them to respond. And then talk specifics.
How can you make some changes to make sure your clothing choices are not getting in the way of your professional image?
This opens the conversation so, again, let them talk. You might find that the individual has no idea how to put outfits together or that she can't afford to buy anything else. You might be the first person to ever take the time to teach her about professional image. Offer some suggestions if needed. Be prepared to be specific about particular examples of outfits if necessary.
Finish the conversation by thanking her. Say "I appreciate you considering making these small changes. I want you to have the respect from your peers you deserve."
You can modify this conversation for addressing facial piercings, exposed tattoos, extreme hair, flip flops, too-tight clothes, or whatever fashion trend comes along.
Spend some time watching What Not to Wear. They are edgy and funny but they find ways to speak to the person's logic and heart. You might also recommend that the individual watch the show for inspiration. Hosts Stacy London and Clinton Kelly provide a lot of tough love and ideas.
It's the show's tenth and final season, but I'm sure it will around in syndication for years to come. Click here for a link to an interview with Clinton Kelly.
It's about Showing That We Love and Respect Ourselves and What We Have to Offer
Our role at this place in life is so much more productive when we love and respect ourselves and value what we have to offer. We'll never be finished growing.
But now it is time to pass along our wisdom and insight and [sigh] mistakes to help others grow too. Our purpose in life is even more effective when we help others garner the love and respect they deserve.
Probably the most complicated experience you'll ever have is initiating a difficult conversation. And if you work around other people, you are bound to have a good opportunity to have one about apparel. It is good practice for handling other difficult conversations in a loving, supportive way.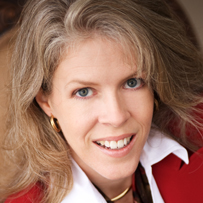 Carrie Perrien Smith is mama to Darcie and a pack of black dogs (Snappy, Jazmin, and Midgieboy — in pack order), grandma to Robert, wife to world-traveler and Walmart-blue-bleeding Tom, daughter to Wayne and Phyllis, speaker bureau and publishing company owner, Business: Engaged! small business radio show host, community activist, singer in a party band, and home improvement junkie. Follow her on Twitter @soarwitheagles or contact her at carrie@soarhigher.com.