We moms tend to find out pretty early when one of our kids is a natural performer. Some start singing, dancing or putting on little "shows" for us at an early age. If you have a child who loves an audience, you'll want to know about the new series of classes being offered by Rogers Little Theater.
It's called RLT Spotlight Studio, and it's designed for kids ages 6 through 18 (categorized by age group).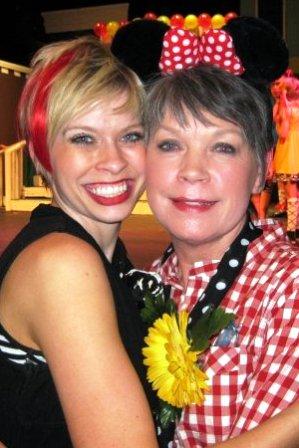 Studio director Martina Peacock will work with instructor Dru Peacock Wiser to teach the afternoon classes. This mother-daughter duo, pictured right, is the same team that choreographs musicals presented as part of Rogers Little Theater's "MainStage" series.
This is a great way to help your child build self-esteem and confidence while making new friends in a safe, creative environment.
Classes begin January 11th for the winter session and March 29th for the spring session. Each session will culminate with two performances on stage at Rogers Little Theater, which is right around the corner from the Spotlight Studio (located at 204 W. Walnut St. in Rogers).
"Our performance will be like a showcase of talent. Each class will perform their own vignette," said Spotlight Studio Instructor Dru Peacock Wiser. "Spotlight Studio is where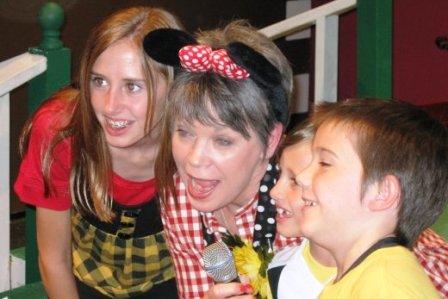 students take center stage. It's for everyone, and it's a training ground for the theater. Children in these classes will experience the full process of being in a show."
The theme for the upcoming session is "Welcome to the 60's," incorporating material from familiar musicals like Hairspray, Grease and Hair.
Winter session runs from January 11th through March 13th, with performances on March 12th and 13th at 7 p.m.
Spring session runs from March 29th through May 22nd, with performances on May 21st and 22nd at 7 p.m.
There are classes available for kids interested in acting only ("Adventures in Acting" class), acting and dancing ("Show Stoppers" class), and for those interested in acting, dancing and singing ("Triple Threat" class).
Additional information, including the full class schedule, class descriptions, and registration forms are available at the Rogers Little Theater website. CLICK HERE to see it. Or call 479-631-8988 for more information.