34 "Therefore do not worry about tomorrow, for tomorrow will worry about its own things. Sufficient for the day is its own trouble.  Matthew 6:34 (NKJV)
By Bro. John L. Cash, "Country Preacher Dad"
People who have more than one child usually tell me that their kids all have unique personalities and are completely different from one another. This is certainly true in my home. The coming of autumn has brought back memories of when my two sons were little—and how they were polar opposites in the way that they faced the tasks of beginning a new school year.
When my older son, Spencer, started kindergarten, he wanted to make sure that he had "all his ducks in a row." When he had to memorize his lunch number, he practiced it until it was time to go to bed. He would wake us up in the night to tell us he was worred about it. He might have a stomachache in the morning out of fear that he would forget his lunch number when he needed it.
Our younger son, Seth, had no such concerns about learning his lunch number. It wasn't that he couldn't learn his lunch number, it was just that he wasn't very worried about it. I watched with a great deal of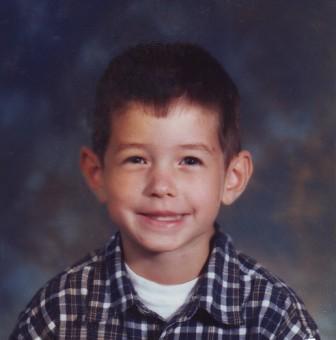 amusement as Susan was quizzing him on this bit of data, trying to force the three digits into his 5-year-old brain. "Seth," she tensely repeated, "your lunch number is 367—THREE SIX SEVEN,  THREE SIX SEVEN, THREE SIX SEVEN! Now what is your school lunch number?"
After a long pause and a brow-wrinkling to indicate that he was deep in thought, Seth answered tentatively, "Three………….six………….FOUR???" (There was just enough of a smirk on Seth's face to indicate to me that my little son was "yanking his mother's chain." She did not notice this fact, and promptly came unglued.)
"Seth," she exclaimed, "what are you going to do when you get to school tomorrow? WHAT DO YOU THINK IS GOING TO HAPPEN WHEN YOU GO THROUGH THE LUNCH-LINE AND YOU DON'T KNOW YOUR LUNCH NUMBER!?"
After pondering this for a moment (and not missing a beat), Seth quietly gave a very astute answer: "Probably somebody will tell me."
Upon hearing this, I laughed out loud. I mean, who can argue with that? When a kindergarten kid doesn't know his lunch number, they don't drag him out behind the dumpster and beat him with a two-by-four.  Probably somebody will just tell him.
In today's Scripture lesson (at the top), Jesus tells of the childlike optimism that we should have about the future. Although the Bible teaches that we must make preparation for tomorrow, we should never worry about tomorrow. The Saviour says that "tomorrow will worry about its own things." We are not to worry about all the obstacles that will be in the future—but with God's help we will "cross each bridge as we come to it." Dear mamas, if you see a problem in your future that you don't know how to answer, please don't fret. When tomorrow comes, probably "Someone" will tell you.
Dr. John L. Cash is the "Country Preacher Dad." He was raised in Stuttgart, Arkansas, and has spent the last 25 years being a country preacher in the piney woods five miles south of the little town of Hickory, Mississippi. (On week days he works at a public school.) He and his lovely wife, Susan, and his sons, Spencer (age 19) and Seth (age 16) live in the parsonage next door to the Antioch Christian Church (where the older son is studying English Literature while the younger son is hunting a deer.) He would love to hear from you in an email sent to extramailbox@juno.com.