23 ¶ A man has joy by the answer of his mouth, And a word spoken in due season, how good it is!  Proverbs 15:23 (NKJV)
By Bro. John L. Cash, "Country Preacher Dad"
Since we were on the subject of "foxes" last week (click here if you missed that one), it made me think of a story for this week. During the time we've lived next door to the little country church, we've had a lot of wildlife adventures. (If you look up our address on Google Maps and choose an overhead shot, it's clear that our house is a tiny speck of human habitation in the midst of a humungous wilderness of forest.) Once, when the boys were in grade school, Spencer and Seth came running into the house shouting, "Dad! Mom! Run quick! Pete has got ahold of something in the back yard!"
Now Pete was our faithful barking-yard-dog. She was a wonderful watchdog, and we had her for almost a decade. Yes that's right, "she." She wandered up as a stray, and I didn't get a good look at her before I named her "Pete." When we found out that she was expecting a litter of puppies, we told everybody that "Pete" was short for "Petunia."
Well, we all scrambled out the yard and heard the sounds of an enormous struggle taking place in the edge of the woods. Then everything was silent. We walked out into a clearing, and there we saw Pete lying down next to the body of a little grey fox she had just killed. The fox had green eyes and was beautiful. He was so perfect that it reminded me of something a person would see on the National Geographic Channel (in High Definition.)
What surprised me most was what happened next. Pete looked me straight in the eye and stood up in a heroic pose — kind of like Lassie or Rin-Tin-Tin. She picked up the fox by the neck, shook it violently, and then released it. She then resumed her heroic pose. A second time, she looked me straight in  the eye, picked up the fox again, and clamped it in her jaws so hard I could hear the fox's bones  curr-RUNCH from the pressure. Again, she dropped the fox, looked me straight in the eye, and resumed her noble posing.
Believe it or not, I knew what Pete was trying to tell me. She was showing me (the master of the house) what a wonderful and diligent watchdog she was. She was fast enough to catch a fox and fierce enough to attack a wild animal and to shake the life out of it.  She was strong enough to break an intruder's bones with her teeth. I think she was illustrating the principle of reciprocation:  She knew that I buy (and dole out) the "Gravy Train," but in return, she was a valiant watchdog who was able to keep our home safe.
As you can imagine, I praised Pete profusely. She looked up and smiled at me, grinning a big dog-grin from ear-to-ear. She knew what a good dog I believed her to be. You see, all of God's creatures desire praise and encouragement. And all of them respond favorably to a kind and loving word.
Today's Scripture verse (at the top) teaches about the value of good and fitting words. They bring joy to both the speaker and to the hear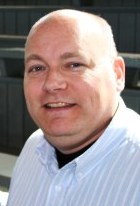 er. This week, who can you bless with your words? Brighten your own life by speaking words of encouragement that lighten the burdens of others.
Dr. John L. Cash is the "Country Preacher Dad." He was raised in Stuttgart, Arkansas, and has spent the last 26 years being a country preacher in the piney woods five miles south of the little town of Hickory, Mississippi. (On week days he works at a public school.)  He and his lovely wife, Susan, and his sons, Spencer (age 20) and Seth (age 17) live in the parsonage next door to the Antioch Christian Church (where many years ago Susan once fed a stray raccoon some macaroni and cheese.)  He would love to hear from you in an email sent to jcash@scott.k12.ms.us.