Do you know any local moms whose day job is to make apps for smartphones? Well, now you do. Meet Jennifer Adair, owner of AdAir Mobile, based right here in Northwest Arkansas. The app development company she started with her two kids just released its first app called Citiblox, now available in the iTunes store.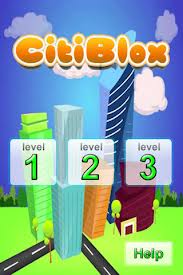 Here at nwaMotherlode.com, we get asked to review lots of new things but it's not everyday we get asked to review an app from a local company. We were intrigued. So we hopped over to the iTunes to download it. You can choose from the "lite" version for free or the full version for 99 cents.
After installing Citiblox, I discovered cute graphics of an animated city and some fun, funky music, too. There are three levels of play. I chose the easiest level since my gaming skills aren't nearly as good as my kids' app skills are. I tried playing it first without reading the instructions, but that didn't work out too well. I was lost. So I went back to the "help" screen to find out how to play.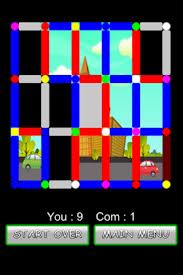 It's basically a "square game," and the object is to connect four sides of the blocks within the grid. You are the blue lines. Your computerized opponent uses the red lines. When you connect four sides of a block before your opponent, a piece of the city appears within the block and you get another turn. If you don't complete a block and the computer beats you to it, the block gets grayed out. Then the computer gets another turn. So it pays to stay on top of things and use good strategy to stay ahead of the computer.
Although it's a simple game, it's definitely not a no-brainer. You've got to think about your move and plan ahead. I'm a tad embarrassed to say I lost the first few games I played because I wasn't paying close enough attention. Once I got the hang of it, I was motivated to beat the pants off that computer and unveil the city underneath the grid. There are 9 different cities to uncover.
The only critique I have of this app is that the directions could be clearer. On the app website, the directions tell you to "touch the gray line" between the colored dots in order to light up a side of a block. But on the app instructions on my phone, it says to "touch the screen" which left me wondering what part of the block I was supposed to be focusing on. Other than that small detail, the app is simple to use and I like how the nature of the game ensures a slightly different experience every time you play. I also like apps that make your brain exercise a little. 🙂
The real test: Of course, we mamas don't have nearly as much time to play apps as our kids do. So for a true expert opinion, I let my 10-year-old son Adam take the app for a spin and then I asked him what he thought. "It's pretty cool," he said without looking up from the screen. Then he added, "and a little addicting." I'd say that's pretty high praise for an app.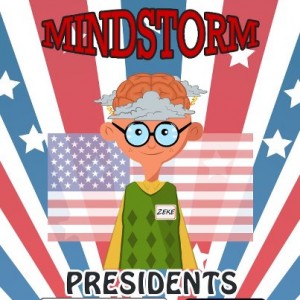 If you check out Jennifer's website, AdAirMobile.com, you'll see that she also has another app in the works. It's called "Mindstorm" and it will include a whole series of apps. The first one is about presidents, so this looks like it might be a sneaky, fun way to get our kids to learn some American history. Looking forward to it.
The bottom line: We give a mamas' thumbs up to this app. It's a fun way to pass some time while you're stuck in a waiting room or parked in the car rider line waiting for kids to come out of school.
You can read more about Jennifer and her company, AdAir Mobile, by clicking HERE to visit them on Facebook. Or follow her on Twitter: @AdAirApps.