If you've ever had a really great idea or a dream to do something BIG but didn't have the money to make it happen, you'll be fascinated with a new online trend called "crowd funding." I just discovered it a few months ago when a friend told me about a writer who was using a crowd-funding website to help him cover the costs to self-publish his first novel.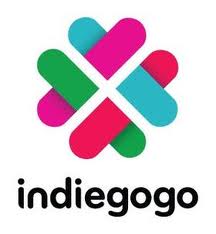 When I visited some of the crowd-funding websites — including Indiegogo, Kickstarter and Crowdtilt — I realized that this new fundraising trend is being used by a wide variety of people pursuing lots of different dreams. One woman is using crowd-funding to help cover the costs of in vitro fertilization. One young filmmaker is using it to raise money to make a movie out of a screenplay. Some are using it to set up memorial scholarship funds or to dig a new well on a horse refuge facility. The opportunities are limitless.
It's fun to find projects with a Northwest Arkansas connection that are being funded through online contributions. For example, Justin Kaleb Driggers grew up in Northwest Arkansas and bleeds Razorback red. (In fact, he even has a running Razorback tattooed on his bicep!) Justin's parents live here in Northwest Arkansas but, after Justin grew up, he moved to Nashville to make his own singer/songwriter dream come true.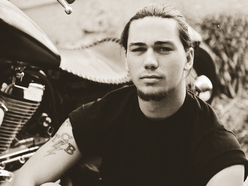 Justin is in the process of recording his debut album and is using Indiegogo to raise money needed to cover costs for the recording studio time, packaging, marketing and promotion. Here's an excerpt from Justin's Indiegogo campaign page:
"My hope is that you will consider pledging money toward this project because you believe in the power of music the same way I do. Whether you give one dollar or a thousand, your gift is a blessing that will help bring this new music into the marketplace where it can be shared. I hope you know how much I appreciate your support and encouragement."
If you have a dream or a big idea, click HERE to surf around the Indiegogo website and check out how people are using this tool to make dreams a reality.
And if you love good music and want to help launch the music career of a fellow Northwest Arkansan, click HERE to see Justin Kaleb Driggers' campaign page. Donation amounts range from one dollar to one-thousand dollars and there are perks for donating at various levels. One of the perks is a copy of the album that you'd be helping to fund! Even if the entire campaign amount is not reached, all monies contributed will go toward production of the album.
Here's a video clip of Justin doing what he does best. (This song is especially touching for anyone who has lost a loved one. Gave me goosebumps!) Hope to be listening to his new album soon!