Voted as a 2019 Mom-Approved Award Winner in the "Best Martial Arts" category

Winner: Fayetteville Martial Arts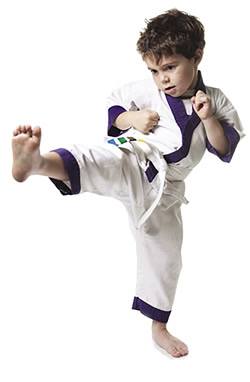 Location: 16 W. Township St., Fayetteville
Phone: (479) 274-8314
Class hours:
Monday through Thursday and Saturday. Day classes for adults and homeschooled children. Night classes for children and adults varying between 4:30-8:30. CLICK HERE to see Fayetteville Martial Arts' weekly schedule.
Operating since: 1989
Class options include:
Taekwon-do, Aikido and self-defense.
(Click here to see the nwaMotherlode review of the self-defense class we tried in January.)
Fayetteville Martial Arts is known for:
Fayetteville Martial Arts is known for its motto, "Out of the do-jang, and into the world."  This means that the focus of our program is to teach our students to live out compassion, strength, decisiveness and integrity in our community, country, wherever we are.
FMA is not a "fighters" gym. "We have a tradition of structured classes, uniforms and etiquette. Our physical curriculum is a balance of non-violent conflict resolution, scenario-based self-defense and traditional martial art techniques which are powerful and beautiful."
How do your classes help kids and adults?
"Our programs are designed to promote self-confidence, fitness and perseverance, while instilling positive values and principles."
What local moms are saying:
"Master Edwards is a fun, yet disciplined instructor who does an incredible job of keeping kids' attention and teaching them well. My son's coordination and attention has improved since starting classes this fall. He feels confident in himself and loves to practice at home and in class. I would highly recommend this place for anyone looking for martial arts training!" — Becca Horner
"My son loves FMA, and so do I. He loves attending classes because the instructors make learning fun. I appreciate that emphasis is placed on both character and physical development.  Master Edwards creates a respectful learning environment where students can grow in strength, skill, and confidence." — Kathy Dupuis
"My daughter and I took the class. She is starting college this fall. Wanted her to know how to get out of bad situations. Also where the lines are what to do if they are crossed. AMAZING CLASS!!! A must for every girl going to college and every woman out in this world." — Dorene Lawson
"When our 3 children started at Fayetteville Martial Arts I was hoping it would be something would all enjoy doing together. I wasn't sure how long my daughter would "stick it out". After attending regularly, my kids count down the days until Taekwondo! They all LOVE it! Master Edwards, the instructors, and staff are kind and friendly. They genuinely care for the kids, and you can tell by they way they speak to and interact with the students. They move at a pace where the kids can learn, yet not get bored. The structure of each class is well planned and thought out. Master Edwards makes the classes fun too! Once the instruction portion of the class is over, Master Edwards always ends with "life lesson" that teaches the students about respect, integrity, honor, and discipline. The gym is clean and well maintained (that's a huge plus for me). While I don't have toddlers, I do appreciate that they offer a playroom for younger siblings to help occupy their time. If you're looking to jump in headfirst or just dip your toe in (that's what we were doing 😉), FMA is the place to be. We're ALL IN now and I'm happy my kids are learning skills that will serve them well for the rest of their lives." — Joni Harrell
Congrats to the staff at Fayetteville Martial Arts for being a Mom-Approved Award Winner!
Click here to visit their website.