Editors' note: Congrats to Fayetteville Martial Arts for recently earning our FIRST EVER "Best Overall Mom-Friendly Business Award" in this year's Mom-Approved Awards. Get all the info on what FMA has to offer in today's featured profile.
Voted as a 2017 Mom-Approved Award Winner as the
"Best Overall Mom-Friendly Business in NWA"

Winner: Fayetteville Martial Arts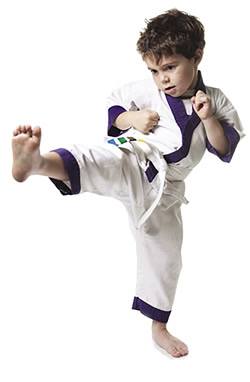 Location: 16 W. Township St., Fayetteville
Phone: (479) 274-8314
Class hours:
Monday through Thursday and Saturday. Day classes for adults and homeschooled children. Night classes for children and adults varying between 4:30-8:30. CLICK HERE to see Fayetteville Martial Arts' weekly schedule (minus homeschool class listings).
Operating since: 1989
Class options include:
Taekwon-do, Aikido and self-defense.
Fayetteville Martial Arts is known for:
Fayetteville Martial Arts is known for its motto, "Out of the do-jang, and into the world."  This means that the focus of our program is to teach our students to live out compassion, strength, decisiveness and integrity in our community, country, wherever we are.
FMA is not a "fighters" gym. "We have a tradition of structured classes, uniforms and etiquette. Our physical curriculum is a balance of non-violent conflict resolution, scenario-based self-defense and traditional martial art techniques which are powerful and beautiful."
How do your classes help kids and adults?
"Our programs are designed to promote self-confidence and self-esteem, which gives better peace of mind."
Testimonial from a local mom whose whole family takes classes at FMA:
In the summer 2016, my then seven-year-old wanted to go to a "karate camp". She had recently been binge-watching (yup, I'm that mom) a show, called "Kickin' It" and thought that she wanted to be a ninja. We found a week-long camp at the New School that was taught by Randy Edwards.  She fell in love with the sport/discipline at the camp and we started class at FMA when school started. She loved the classes and the support and guidance that she received from Randy, Darcy and their instructors. From a mom's point of view, I loved the physical activity as well as the life coaching that came with the instruction. A year later, we are still at it and my husband and I have joined the adult class. We are now, all three, FMA ninjas! ~ Eileen J.
Congrats to the staff at Fayetteville Martial Arts for winning best overall business in NWA!
Click here to visit their website.