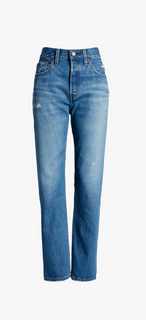 Happy Monday, mamas! With September coming up this week, it's almost time to start thinking about clothes for fall — if this intense heat ever lets up. When it does, many of us will switch out our summer stuff for the lightweight sweaters and jackets we like for fall.
If you're wondering if your fall lineup is ready to go, here's a good article we found in Vogue magazine that lists the 17 basic items every wardrobe could use. (Keep in mind, we're using this list as suggestions for what items we might want to add to our closet that can give us the most bang for the buck. All of the items here are basic enough that you can find them locally at better prices.)
Enjoy this list of must-haves for your closet this fall or anytime of year.