By Andi Douglas, nwaMotherlode.com beauty editor and mama of 3
I have officially lost the very last touch of my summer tan.
Of course, I wore sunscreen everyday and I would never lay out while my kids are swimming and I am extremely grateful my nose doesn't grow when I lie. I do lather up my kids like crazy and gush over my little redhead's porcelain skin so that my kids never feel the need to bake themselves, promise.
Unfortunately, I grew up as the only fair skinned child in a family of olive complexioned beauties and the "healthy tan" idea is really hard to shake. Thanks to bronzer and cardigans, I hadn't noticed just how pasty my skin had gotten until the heat wave this weekend when I dared to wear a tank top and got a good look at my dayglow arms.
Since I am at least disciplined enough to stay away from tanning beds, that means it is time to find the best self-tanner out there.
We '90s kids know the struggle of making that transition from lathering ourselves in baby oil to using orange-tinted lotions when we all realized that using actual radiation wasn't the healthiest way to get a glow.
But at-home products have come a long way since then and there are a lot of options available now:
St. Tropez in Shower Gradual Tan is a little pricey at $25 (Ulta) but the convenience of applying it in the shower and being able to rinse 3 minutes later with no messy residue makes it worth it. One reviewer did notice that self-tanner smell later in the day and advised making sure you rinse completely to avoid dark spots, but otherwise reviews have been top notch for the product.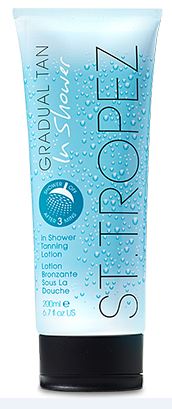 You probably remember when Jergens Natural Glow Lotion made its debut and there is a reason it is still around and consistently on Best Of lists. The daily moisturizer works gradually for a natural glow and is available in two different shades at a reasonable $8.50 at Target. Its newest formulas has also eliminated that DHA stink that seems to be the biggest complaint about self-tanners.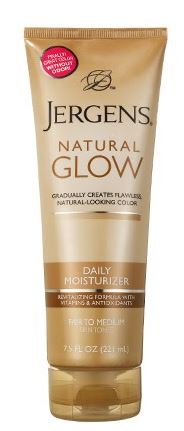 If you have had a spray tan before and loved the result you may like L'oreal Sublime Bronze Pro Perfect Salon Airbrush Self Tanning Mist. It's a mouthful, but at $11, definitely cheaper than a spray tan by a real pro and worth a shot. The ability to spray it on without rubbing will eliminate the dreaded orange palms.
For the moms out there who like to DIY your own sunscreen and want to avoid chemicals, Nature's Gate Glow Lotion ($9, Walgreens) is free of parabens, phthalates, and petroleum, while still being highly moisturizing and providing a tropical glow.

The real skill behind self-tanner application comes with lots of practice and some good prep work:
Shave before a applying (this seems like a given but just in case) and exfoliate like crazy. A homemade sugar scrub applied in the shower should do the trick unless you have some really tough spots, like the elbows. If that is the case, for a few days prior use a petroleum based product on your scaly bits and let it sit.
Last piece of advice, if your friends say you are starting to look a little orange, it means you are looking a lot orange and you need to step away from the bottle or explore some other brands. Just like with makeup not every tint suits everyone's skin tone and it might take a little exploring.
Hopefully, the winter doldrums will get me in the habit of maintaining a sun free glow and I won't be so tempted when summer roles around. This nice weather has me all optimistic! (AndI refuse to acknowledge it's about to end.)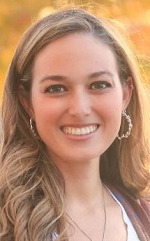 Andi Douglas is a mama of three and loves to play with makeup and other beauty supplies. She likes to try new products and services in the name of beauty editor here at nwaMotherlode.

Beauty Buzz is sponsored by Revive Medical Spa, which offers a full range of medical, cosmetic, and therapeutic services, with the latest technology and knowledgeable clinicians and staff. Located in Fayetteville, Revive serves the communities of Northwest Arkansas, Southwest Missouri, and Eastern Oklahoma. Revive's massage therapists and estheticians personalize every relaxing service to each guest's individual needs. "Your visit will whisk you away and leave you feeling revived."