Dear Amy,
I saw an ad in a magazine for a "vibrating" mascara. What is this and does it work?
Dear Gadget Girl,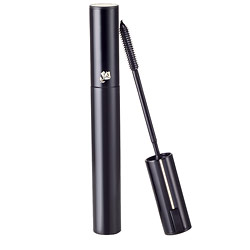 You must be referring to Lancome's newest mascara, "Oscillation." This is either the craziest or the coolest product I've seen in a while – it has a battery powered, vibrating wand that claims to smoothly coat each lash up to 360 degrees. It's pricey for a mascara ($34), but I couldn't wait to try this out and see if it lives up to the hype.
It really is unique – you press a button on the wand and sweep it under your lashes just like traditional mascara. It took some practice to figure out the best application method (slowly and carefully seems to cut down on the clumps), and the vibrating wand can be a little tricky to work with on the little corner lashes (you don't want to poke your eye with anything battery powered!)
Will I buy it again? I'm not sure. It did lengthen and separate my lashes very well and it didn't smudge after a long day, but that's no more than a good drug store mascara can do. For the money, I'm not convinced that it's any better than my beloved Cover Girl Lash Blast. But, if you decide to buy it, I doubt you will be disappointed. It might be a fun thing to try out the next time Lancome is offering a "free gift." Good luck!