Dear Andi,
Now that the weather is warming up, what trends should I be looking for this spring?
The beautiful weather this weekend definitely got me in the mood to break free of the winter drudgery of chapped noses and dry skin.
Color is still huge this season but done in a softer palette of pastels. This look will be fierce on olive complexions or dark skin tones, but, unfortunately, will fade away on the fair skinned. If you want to update your colors but can't pull off the lighter hues, try switching out your navy blue eyeliner for teal, another hot color this season.
Spring is also about a more relaxed look, which was shown in the deconstructed buns being worn on the red carpet this season. For an everyday look, try skipping eyeliner on the lower rim of your eyes and using brown mascara instead of black. To keep your eyes looking bright, add highlighter with a fan brush to the top of your cheekbones and up to your temples. No need to buy a special highlighter. For this trick, the lightest shade in your eye-shadow palette will work fine.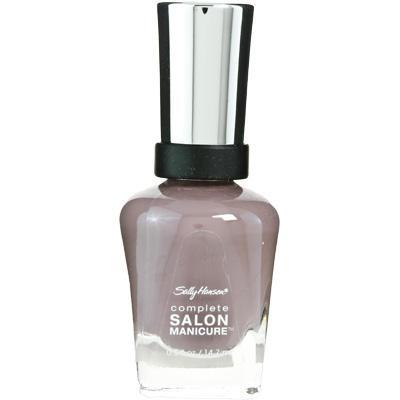 Now, there are a couple of trends I'm seeing over and over again, so I can't ignore them, but I'm not totally on board. First, is the new neutral in nail colors, putty brown. To me this seems a little gray and drab, but perhaps this is one of those colors that really shines in person. If you're curious and looking for an alternative to your standby neutral, try Sally Hansen Complete Salon Manicure in Commander in Chic ($7, at drugstores).
The whimsical nature of Tim Burton's Alice in Wonderland has definitely caught the imagination of the fashion world, but the real life application eludes me. My imagination may be lacking, but where others see inspiration, I'm seeing a big list of don't's.
Urban Decay released the Alice in Wonderland Book of Shadows palette ($52, urbandecay.com) to celebrate the film and it definitely contains some gorgeous color choices, but unless you can't resist the pop-up packaging (which is tempting), invest in individually packaged shadows that you know work on you.
Now if you're tempted to follow Alice down the rabbit hole and can't wait for Halloween, O.P.I. came out with a nail polish line to embrace the Alice craze. Now that sandal season is finally here, dress up your toes with Thanks so Muchness!, Absolutely Alice, Mad as a Hatter!, or Off with Her Red!