Braum's Ice Cream and Dairy Stores Ribbon Cutting (Free ice cream!)

Please join The Fayetteville Chamber of Commerce for a ribbon cutting as we welcome NEW Chamber Investor – Braum's Ice Cream and Dairy Store – to the Fayetteville Chamber of Commerce and get a FREE Jr. Dip with purchase of any combo!
Date: Friday, Aug. 3
Time: 10-10-30 a.m.
Location: 2511 N. College, Fayetteville
First Thursdays – Fayetteville
First Thursday Fayetteville is a monthly event held on the Downtown Fayetteville Square. It features various works of art, live music, outdoor movies and other cultural arts representations. Free and open to the public.
Date: First Thursday of the month
Time: 5 – 8pm
Location: Downtown Fayetteville Square
More Info: www.firstthursdayfayetteville.com
First Fridays – Bentonville
Activities, food and live music for the whole family! Held on the Bentonville square March through November.
Date: First Fridays of the month
Time: 11:30am-1pm and 5-8pm
Location: Downtown Bentonville Square
More Info: www.downtownbentonville.org
Fayetteville MOPS Drive-Up Sign-Up 2012-13 Registration
No need to face the challenges of motherhood alone! For those moms who want to join us as MOPS (of Fayetteville) Moms, we once again are going to do a drive thru registration . On August 6th, from 10 am until 11 am, new-to-MOPS moms and those who want join us again this year will drive up to the north side of Trinity United Methodist (1021 W. Sycamore, Fayetteville) to complete their registration. Simple as that. Someone will come greet you, give you the appropriate forms, update you on pertinent plans for the year, let you fill out the paperwork, then let you drive off into the wild blue yonder (or just off to the rest of your day…)! MOPS meets every second Monday of each month from 9 am until 11 am.
Date: August 6
Time: 10-11 a.m.
Location: Trinity United Methodist Church, Fayetteville, Fayetteville
114th Tontitown Grape Festival
Be sure to join us for Carnival Armband nights! $20 for all ages! Tuesday, Wednesday, Thursday from 4:30pm-Midnight and Saturday from 12pm-5pm. Don't miss those famous Spaghetti Dinners, served Thursday, Friday and Saturday from 4:30-8:30 pm! Adults – $12 Kids – $6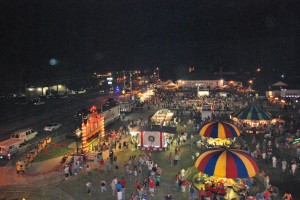 Date: Aug. 7-11
Time: Varies
Location: St. Joseph's Parish Church Grounds, Tontitown
More info: Grape Festival website
Gulley Park Concert Series: Chase Missy
Date: 08/09/2012 – 08/09/2012
Time: 7:00 PM – 9:00 PM
Location: Gulley Park; Fayetteville, AR
Drawing in the Galleries | Sketching Crystal Bridges through Architectural Design
 Step back and view the details of materials and the overall flow of Crystal Bridges' architectural layout.  Sketch the Museum's architecture, designed by world-renowned architect Moshe Safdie. Students will learn perspective drawing and how to map a space through simple sketches. The workshop starts in the Durand Studio with students venturing out to Walker Landing. Guided by a teaching artist, each 90-minute session provides instruction on a different topic. Classes take place monthly on Wednesdays, with two sessions offered: 11:30 a.m. to 1 p.m. or 5:30 to 7 p.m. We will provide paper and pencils, but you are welcome to bring your own sketchbook. Pencils are the only drawing tool allowed in the galleries.
Tickets: $10 per session for non-Members | 10% discount for Members
Date: Wednesday, August 8
Time: 11:30 a.m. to 1 p.m. and 5:30 to 7 p.m.
Location: Crystal Bridges Museum of American Art
Family Sunday at Arvest Ballpark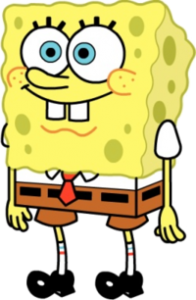 Family Sunday with Kids Eat Free and post-game Kids Run the Bases. Including a special appearance by Spongebob Squarepants.
Date: Aug. 12
Time: 6 p.m.
Location: Arvest Ballpark, 3000 S 56th Street, Springdale
Preschool Playdate, Crystal Bridges Museum
Preschool Playdates are monthly drop-in gallery activities just for children ages two to five, with a caregiver. A variety of theme-based and collection-inspired activities are offered, allowing you and your preschoolers to explore at your own pace. No tickets necessary. Sponsored by Procter & Gamble and Hershey's.
Date: Aug.16
Time: 11:30 a.m. to 2:30 p.m.
Location: Crystal Bridges Museum of American Art
Miranda Lambert and the Taste of Country Festival
Date: Aug. 17
Time: 7 p.m.
Location: The AMP at Washington County Fairgrounds
Secchi Day on Beaver Lake
Date: Aug. 18
Time: 9 a.m. to 1 p.m.
Location: Prairie Creek, five miles east of Rogers on Hwy. 12
Summer Concert Series at the Botanical Gardens of the Ozarks: Still On The Hill
Date: Aug. 23
Time: 7 p.m.
Location: Botanical Gardens of the Ozarks; 4703 N. Crossover Rd., Fayetteville
Star Wars Movie Marathon
The Rogers Public Library is inviting all Star Wars fans to attend a weekend movie marathon showing the first three movies of the Star Wars saga on August 4th and 5th. Star Wars enthusiasts will gather in the Friends of the Rogers Public Library Community Room to enjoy the blockbuster films on the Library's new state-of-the-art audio/video equipment made possible by a grant from Cox Communications.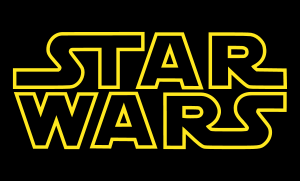 Date: Aug. 4-5
Time: Varies
Location: Rogers Public Library
Crystal Bridges..
Frisco Festival
The Frisco Festival has non-stop entertainment! With events and activities for every style, age and interest, the Frisco Festival has a schedule full of music, activities and fun. The Cox Stage in Frisco Park will have the sights and sounds of many local and regional musical artists. There are other areas set aside for ongoing entertainment including the Kids World and the carnival rides. It's here where you will find fun inflatables, and other inventive, interactive activities for energetic kids of all ages. Kids World will feature free fun for kids of all ages. Our return sponsors, the Army National Guard, will offer the rock climbing wall, a football toss, a basketball toss and pedal cars. For the first time at Frisco Festival, Fast Lane Entertainment will offer their new Extreme Gyro ride. This year both adult and kids' rides will be available for either a wrist band rate or an individual ride rate. All the carnival-style rides will be set aside in their own special area on First Street from Poplar and south two blocks. 
Date: Aug. 24-25
Time: Varies
Location: Downtown Rogers
Family Sunday at Crystal Bridges Museum
Enjoy musical performances, art-making activities, a gallery challenge, and a child-friendly tour during this museum-wide afternoon for families. Most activities are geared toward children ages 5 to 12. No tickets are required. Family Sunday is sponsored by the Northwest Arkansas Naturals.
Date: Aug. 26
Time: Noon to 5 p.m.
Location: Crystal Bridges Museum of American Art
Washington County Fair
Date: Aug. 27-Sept. 1
Time: Varies
Location: Click here