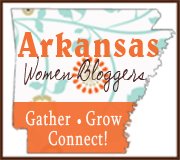 After some fabulous post-spiration from Lyndi and Angie,we decided to share our own Top 10 Reasons to Drive out to BFE and Unplug with Other Blogger Chicks at AWBU.
Apologies to our readers who don't blog. But if you're considering blogging — or don't quite have your feet wet yet in the blogosphere — you're definitely still welcome. AWBU stands for Arkansas Women Bloggers Unplugged and it's a great way to mingle with some fantastic women who happen to love writing and blogging.
The conference is Aug. 24-26 at the Ozark Folk Center in Mountain View. NOTE: The conference price goes up at the end of the day tomorrow, so make your decision quickly. (You can search for a roomie after you sign up. Conference organizers will even help you with that.)
To help convince you of the conference's awesomeness, our Top 10 Reasons for why you should get your ticket TODAY:
10. Eat delicious bacon. There will be an abundance of peppered (and regular flavor!) bacon from AWBU sponsor Petit Jean Meats. No worries if you're a vegetarian or vegan, though. The non-carnivores will have fellow peeps at the conference.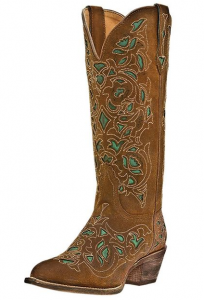 9. Get cute boots. You will be gifted with boots from Country Outfitters (also an AWBU sponsor) and so will one of your readers.
8. Run with the big girls. It has been wayyyy too long since you attended summer camp, right? And, ladies, this summer camp is for grown-ups only. With grown-up conversations and libations.
7. Dance. There will be jig dancing lessons. I'm serious. (I also remember talk of karaoke. Is that still on, Stephanie, Beth or Julie?)
6. Be Yourself. Even though you're a card-carrying introvert, these supergirl bloggers are down to earth and very welcoming. And they will totally understand if you want to take a quick nap (or freak-out moment) in your cabin. Alone.
5. Grow. Eleanor Roosevelt said: "Do one thing every day that scares you." Even if you're a little nervous, step out of your comfort zone and join us. It's a sure way to grow: yourself, your blog and your tribe.
4. Be impacted. The conference is small enough to be cozy, but big enough to make an impact on you and your blog.
3. Be at home. You'll be with people who "get" you. If you're still trying to explain why you blog — or what a blog is — to friends and family, you understand why this point is so important. We promise you'll be in good company.
2. Learn.The conference will have great sessions on everything from blogger technicalities to making money online to defining your blog goals. Click here to see the list.
1. PLUS: Support — and be supported by — your girls! We guarantee you'll leave the conference feeling supported and inspired. You'll be at least four blog posts ahead (or at least have the ideas for them) and will have lots of new women friends to cheer you on when those gems post on your blog.
Remember: The early bird rate ends tomorrow on July 31! And the Motherlode mamas are speaking. We'd love to see you there 🙂